Delta Waterfowl's 2010 Predator Management Update
Results Show Promise in Canadian Parklands, North Dakota's Low-grass Areas.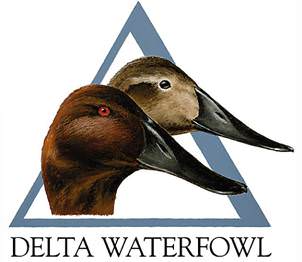 Bismarck, ND –-(Ammoland.com)- Preliminary research results from Delta Waterfowl indicates managing predators can be an effective tool in significantly increasing nest success in landscapes with limited grass nesting cover and those suffering from chronically low duck production.
Delta researchers recently finished work on eight low-grass sites located in North Dakota and Manitoba, and the results were encouraging: nest success on two predator-controlled blocks near Minnedosa, Manitoba averaged 43.3 percent, while nest success on similar sites that weren't trapped was three percent.
Delta started trapping low-grass sites after research showed that ducks nesting in areas with an abundance of grass–like Conservation Reserve Program (CRP) fields in the U.S.–often produce at population-expanding levels without the help of predator management. But Canada has no CRP-type program, and with CRP acres being broken on the U.S. side of the breeding grounds, finding ways to increase nest-success on low-grass areas became a priority.
"The results are very encouraging," says Delta Scientific Director Dr. Frank Rohwer, "especially in light of the chronic low duck production that is all too common across large expanses of the Canadian prairies. The Canadian 'duck factory' is broken. Nest success of three percent is well below what's needed just to maintain populations. We're exploring all possible solutions to increase duck production and we're hopeful predator management is one of them."
One significant change at the Canadian sites this year was reducing the size of the test areas from 36 square miles to either 25 or 16 square miles. The goal was to increase trapping intensity by focusing trapping efforts on smaller parcels of land. Researchers believe the more intense trapping activity for raccoons, skunks and fox contributed to the high nest success.
The Canadian sites are located in the "parkland" region of western Manitoba. This area, with relatively stable water conditions and a high density of breeding ducks, is a priority area for waterfowl conservation.
"Nesting ducks need relief from the growing number of small predators," says Dr. Rohwer. "This is a system out of balance. We created it and it's likely going to take human intervention to bring the balance back between predator and prey species."
In North Dakota, researchers focused their efforts on sites with relatively little grass cover, less than 10 percent. Biologists have already confirmed that ducks struggle to reproduce in areas with scarce nesting cover.
Results from these areas also suggest predator management is an effective method of increasing nest success. The two-year average for nest success on North Dakota trapped blocks was 28.1 percent, compared to a success rate of 6.4 percent on the non-trapped, control sites.
Delta Waterfowl has been conducting research on predator management since 1994.
"After 17 years of research, we're learning where and when and how it's best to trap to increase duck production," says Delta President Rob Olson. "While these results are preliminary and while it will take more time and evaluation to confirm that predator management will work in the parklands and areas of the Dakotas where nesting cover is scarce, we're pleased by the results."
Delta Waterfowl plans to continue its predator management research next year in both low-grass and parkland regions.
About:
Delta Waterfowl provides knowledge, leaders and science-based solutions that efficiently conserve waterfowl and secure the future for waterfowl hunting. Visit: www.deltawaterfowl.org