E-Mail, Facebook & Twitter the New Sportsmen's Club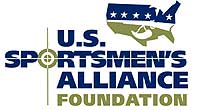 Columbus, OH –-(Ammoland.com)- I don't know about you, but I have to watch the Wizard of Oz with my daughter several times each year.  In fact, it seems like I always have the song, "Lions and Tigers and Bears, Oh My!" swirling around my head.
As I was thinking about e-mail, Facebook, YouTube, texting, blogs, forums and Twitter, a similar tune popped in my head –   "E-mail, Facebook and Twitter…Oh My!"
I know, it's silly and I know that all of you rough and tough outdoor guys are going to laugh a little (or maybe a lot), about me watching the Wizard of Oz!  Come on, haven't YOU ever had to watch it with your kids?  I promise I watch John Wayne and Clint Eastwood movies too…
Anyway, who on earth knows what all these funky so-called "social media" things are?
Well, simply put, these are new communications tools helping us all keep up with family, friends and even co-workers.  In a way, they are almost like a "virtual sportsmen's club."
It seems like just yesterday folks were joining a sportsmen's club to have place to shoot, meet up with other hunters, anglers and shooters to talk about what you did in the field.  Some of the best memories come from shooting the breeze with good friends and talking about the "one that got away" or that impossible shot you pulled off. You could walk in the clubhouse and there would be a pot of coffee brewing, deer heads on the wall, the American flag in the corner and you'd recite the "Pledge of Allegiance" before the meeting.
Of course, this is still what a lot of us do.  Nothing will ever take the place of good, old fashion face to face time at a local sportsmen's haunt.
Social Media Connecting More Sportsmen
But, social media is providing us with another way to talk to each other.
Think about it, they are now making it easier than ever to post your deer picture or the video showing how hard you fought that Largemouth Bass on YouTube.  Your friends, even the guys you met last year on that hunting trip out west, can comment on it.  You can also e-mail the pictures to tons of friends from around the country or even text your buddy sitting in that duck blind a few hundred yards away to check up on how his day's going.
While the U.S. Sportsmen's Alliance is still pretty "old school" on a lot of things (phone calls and personal letters still count in our book), we're also working hard to get into this new world.
We have a Facebook page, a Twitter page, a YouTube page and a CamoSpace page.  Also, one of our biggest efforts to date is the Sentry Program that through email gives you access to important information on how to protect your hunting, fishing and trapping rights.  It also lets you easily pass it all on to lots of others.
We have a Sentry website that's a one stop shop for things like hunting regulations, maps and weather. There's contests running now and then and has a place to pin up your photos. Like I said, it's kind of like a "virtual sportsman club" and its all yours at NO COST. Just need to give us a name, email, zip and phone number at www.ussportsmen.org/beasentry.
Get involved with the group that's keeping it legal for everyone and check us out at all of our social sites.   Be a part of our virtual sportsman club today!
About:
The U.S. Sportsmen's Alliance is a national association of sportsmen and sportsmen's organizations that protects the rights of hunters, anglers and trappers in the courts, legislatures, at the ballot, in Congress and through public education programs. Visit www.ussportsmen.org.