Habitat Stamp Partners Seek Public Input On Program's Future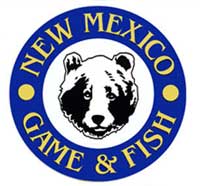 SANTA FE, NM –-(Ammoland.com)- New Mexico's Habitat Stamp Program is scheduling meetings across the state to gather public views of a change to landscape-scale projects for the program.
Money for the projects comes from a $5 validation paid by all hunters, anglers and trappers who use Bureau of Land Management or U.S. Forest Service lands in the state.
Recently, the State Game Commission extended the Habitat Stamp Program for another decade.
The public is welcome and encouraged to attend meetings scheduled from 6-8 p.m. at the following locations:
Central: Sept. 23, Department of Game and Fish office, 3841 Midway Place NE, Albuquerque.
Northeast: Sept. 24, U.S. Forest Service office, 11 Forest Lane, Santa Fe.
Southwest: Oct. 4, Mimbres Valley Learning Center, 2300 E Pine St, Deming.
Southeast: Oct. 5, Bureau of Land Management office, 2909 W. Second St., Roswell.
Northwest: Oct. 19, Bureau of Land Management office, 1235 La Plata Highway, Farmington.
In its 24-year history, the Habitat Stamp Program improved more than 683,000 acres of habitat on public lands. Additionally, the program has funded 11,000 acres of riparian habitat enhancement, built 738 places for wildlife to drink water, surveyed 705 wildlife populations and habitats, transplanted wildlife 17 times, improved 83 fishing areas, maintained 7,400 previously built structures, and much more.