And the Horus FB3G Slot Shot Winner is…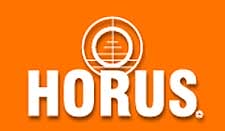 San Bruno, CA –-(Ammoland.com)- Congratulations to West Chandler Winner of the Horus Vision FB3G Slot Shot!
Thank you to all the who entered our drawing.
Horus at Fort Benning 3-Gun
The Fort Benning 3-Gun Challenge filled up in less than one second this year, as it did the year before.
Horus Vision was lucky enough to snag two slots, but since one of our original sponsored shooters was unable to shoot this year, we had opened the slot to our loyal customer base.
With a waiting list of over 500 shooters, we knew we were bound to get responses about the FB3G Slot Shot. We want to thank all of you who participated! We also want to thank all of you for your continued business and support.
This year, Horus Vision is the FB3G WebCam Sponsor and will be present throughout the competition. If you will be at the event, be sure to stop by our booth, so we can meet you personally.
About:
Horus brings cutting-edge technology to long-range shooting to help you shoot farther with ultimate accuracy. Horus reticles, scopes, ballistics software and accessories offer a simpler solution for making fast, precise, bulls-eye hits consistently. Our easy-to-use reticle design and targeting software deliver dramatic improvements no matter what your skill level. Visit: www.horusvision.com