New Horus Reticle Options for Leupold Mark 4 12-40x60mm Tactical Spotting Scope
BEAVERTON, Ore. –-(Ammoland.com)- Leupold's Tactical Optics Division announces the addition of Horus reticle options for the Mark 4 12-40x60mm Tactical Spotting Scope.
Now available to civilian shooting enthusiasts, law enforcement personnel and other armed professionals, this Mark 4 spotter is the standard Scout Sniper Observation Telescope (SSOT) of the U.S. Marine Corps.
Horus H32 and H36 reticles join the Leupold Mil Dot reticle as options. The H32 has a mil line for target measurement and speed estimation, while the H36 features an inverted "L" in Inch Of Angle (IOA) for easy ranging. The Mil Dot reticle matches those found in Leupold Mark 4 riflescopes, allowing a spotter to quickly range a target, view the same sight picture as the shooter and convey necessary adjustments.
"Our Mark 4 Tactical Spotting Scope provides additional flexibility and capability, making the users that much more effective," said Kevin Trepa, Leupold's vice president of tactical sales and marketing.

"This spotter is superior in terms of clarity, brightness and contrast. With the Horus and Mil Dot reticles, it becomes an even more powerful tool, giving spotters and shooters a common frame of reference and measurement, so communication is efficient and effective. It's an excellent spotter for observation and other uses such as gathering hard data, ranging targets, estimating target speeds and second-shot correction."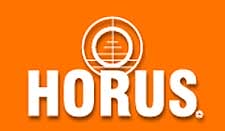 Other key features of the Mark 4 Tactical Spotting Scope include exceptional ruggedness, light weight (37 ounces), a 100% waterproof body and premium optics. The extremely durable armored magnesium body allows for this variable-power spotter to replace the fixed 20X M49 spotting scope that was used by the Marines since World War II.
Multicoat 4 lenses coupled with a light absorbing interior finish suppress glare and provide an extraordinarily crisp and bright image. Leupold's efficient Folded Light Path (FLP) lens and mirror optical system allow the Mark 4 to deliver the effective optical path of a scope twice its length.
Even at the highest magnification, the Mark 4 offers an expansive field of view, allowing for easy tracking and locating of targets. The generous, long eye relief and rubber fold-down eyecups make the Mark 4 spotter comfortable to use for the prolonged period often experienced by the Marine scout sniper. Leupold's nitrogen charging system and sealing technology ensure absolute waterproof performance.
Measuring 12.4 inches in length, the Mark 4 Tactical Spotting Scope mounts on a tripod and comes with a form-fitting, padded soft-side case with easy access panels. The case, which has a detachable strap, can remain on the scope at all times, eliminating the need for lens covers. For warranty information on Leupold Tactical Optics, call 1-800-LEUPOLD or (503) 526-1400.
Leupold has offered precision optics for tactical applications since the 1985 introduction of Ultra riflescopes, which were designed to excel under the most extreme battlefield conditions. Today, more long-range Leupold Tactical Optics are in service with the U.S. military than any other brand. For more information on Leupold Tactical Optics, go to www.leupold.com or call 1-800-LEUPOLD.
Leupold & Stevens, Inc., the preeminent American-owned and -operated optics company, employs more than 600 people in its state-of-the-art facility near Beaverton, Ore., where rugged, dependable, high-performance Mark 4 optics, Golden Ring optics and Redfield Revolution riflescopes are designed, machined and assembled. Leupold is a fifth-generation, family-owned company whose products are sold worldwide to military warfighters, law enforcement personnel, hunters, competitive shooters and wildlife observers. The product line includes rifle, handgun and spotting scopes; binoculars; rangefinders; flashlights; mounting systems; and optical tools and accessories.
Leupold & Stevens, Inc. is a Charter Supporter of the Hunting and Shooting Sports Heritage Foundation.
Leupold & Stevens, Inc., P.O. Box 688, Beaverton, OR 97075-0688, U.S.A.
(800) LEUPOLD or (503) 526-1400 • Fax: (503) 352-7621 • www.leupold.com