Michigan DNRE Shooting Ranges Help Hunters Prepare for Fall Hunting Seasons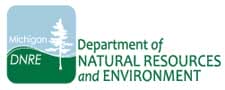 Michigan –-(Ammoland.com)- With the start of the fall hunting seasons, now is the time for hunters to sight in their bows, rifles and shotguns at one of the Department of Natural Resources and Environment's staff-operated shooting ranges.
The DNRE oversees six shooting ranges in southern Michigan, including the Rose Lake Shooting Range in Bath (Clinton County); Sharonville Shooting Range in Grass Lake (Jackson County); Island Lake Shooting Range in Brighton (Livingston County); Ortonville Shooting Range in Ortonville (Lapeer County); Bald Mountain Shooting Range in Lake Orion (Oakland County) and Pontiac Lake Shooting Range in Waterford (Oakland County). An archery range is not available at Island Lake.
During October, Ortonville, Pontiac Lake, Rose Lake, and Sharonville ranges are open six days a week, closed Tuesdays. From Nov. 1 – 15, the ranges are open daily.
Hours at Ortonville and Pontiac Lake ranges are 10 a.m. to 5 p.m., and 9 a.m. to 5 p.m. at the Rose Lake and Sharonville ranges.
Range fees at Ortonville and Pontiac Lake are $4 per day for each shooter age 16 and older. Children under 16 are free. Rose Lake and Sharonville have no fee. The Bald Mountain and Island Lake ranges are operated under contract by Michigan Shooting Centers, LCC. Please contact Island Lake at 248-437-2784 and Bald Mountain at 248-693-0567, or visit their website www.mishoot.com/ for hours and fees.
For more information on DNRE operated shooting ranges, please call the ranges.
The telephone numbers are:
Bald Mountain: 248-693-0567
Island Lake: 248-437-2784
Ortonville: 248-627-5569
Pontiac Lake: 248-666-5406
Rose Lake: 517-641-7801
Sharonville: 734-428-8035
Hunters are encouraged to check out Ortonville's new 3-D archery range and Bald Mountain's new sporting clays course. Please contact the ranges for more details.
Shooters are reminded to bring eye and ear protection and approved targets with either a bull's eye pattern or a depiction of legal game. Shooters under age 16 must be directly supervised by an adult.
Information about the DNRE shooting ranges and other public and private shooting ranges can be found on the DNRE website at www.michigan.gov/shootingranges.
The Department of Natural Resources and Environment is committed to the conservation, protection, management, and accessible use and enjoyment of the state's environment, natural resources, and related economic interests for current and future generations. Learn more at www.michigan.gov/dnre.