More Dogs Killed by So Called Endangered Wolves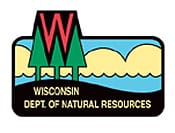 MADISON, WI –-(Ammoland.com)- Each year, with the beginning of the Wisconsin bear hound training and hunting season, bear hunters are reminded to exercise caution if they plan to train or hunt bear with hounds.
As of September 24th, 16 hounds have been killed by wolves since the July 1st opening of bear hound training season.
Hunters should use the caution area maps below to help reduce conflicts during this year's bear dog training season. Table 1 contains a summary of the 2010 dog depredations by wolves.
Read more: 8 Pet Dogs Killed by Wolves – Who's Endangered Now?
Pet Dogs
Although wolf attacks on pet dogs in residential areas are rare, they do occur and have increased in recent years. These types of attacks represent a special kind of wolf depredation to domestic animals. For additional guidance and information about protecting pet dogs and bear hounds from wolves, see "Guidance for Bear Hunters and Pet Owners".