North America's Fish and Wildlife Experts to Convene in Grand Rapids Mi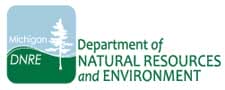 Michigan –-(Ammoland.com)- The Association of Fish and Wildlife Agencies (AFWA) will hold its 100th Annual Meeting in Grand Rapids starting Monday, Sept. 27, through Thursday, Sept. 30.
More than 600 fish and wildlife professionals, including the directors of most state fish and wildlife agencies, will be on hand to discuss current and emerging natural resources issues.
On Monday, a plenary session will feature special guests Dr. Douglas Brinkley, author of The Wilderness Warrior: Theodore Roosevelt and the Crusade for America; and Tom Strickland, assistant secretary of Interior for Fish, Wildlife and Parks and Chief of Staff to Secretary of the Interior Ken Salazar.
Convened primarily as a business meeting for member agencies and staff, the Grand Rapids conference will feature formal committee sessions to discuss topics such as bird conservation, climate change, energy and wildlife policy, and conservation education among many others.
Michigan Department of Natural Resources and Environment Director Rebecca Humphries chairs the AFWA Executive Committee, as well as the Fish and Wildlife Health Committee. "I'm very excited to showcase our state to colleagues from across the U.S. and Canada who are as passionate about fish and wildlife conservation as our own DNRE professionals," Humphries said.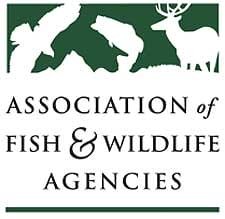 Several Michigan agency directors have served as past presidents of AFWA, including P.J. Hoffmaster from 1942-46. AFWA held its first annual meeting in 1902 in Mammoth Hot Springs in Yellowstone National Park when eight game wardens from six states met to discuss early conservation issues. Over the years, the AFWA grew to represent all U.S. state fish and wildlife agencies to advance science-based fish and wildlife management. Today, AFWA represents its state agency members on Capitol Hill and before the Administration to advance favorable fish and wildlife conservation policy and funding.
"Grand Rapids was the host city of AFWA's 29th meeting in 1936," said Ron Regan, AFWA executive director. "While the city has changed a lot since then, one thing that hasn't is the hospitality that is pure Michigan. We thank you for hosting us."
To learn more about AFWA and the Grand Rapids conference, go to www.fishwildlife.org.
The Department of Natural Resources and Environment is committed to the conservation, protection, management, and accessible use and enjoyment of the state's environment, natural resources and related economic interests for current and future generations. Learn more at www.michigan.gov/dnre.