Pennsylvania Game Commissioners Agenda For October Meeting Posted Online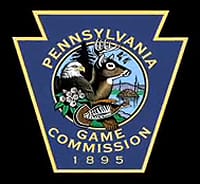 HARRISBURG, PA –-(Ammoland.com)- The Pennsylvania Board of Game Commissioners will hold its next meeting on Oct. 4-5, at the Quality Inn, 880 Kidder St., Wilkes-Barre, Luzerne County.
A copy of the agenda for the upcoming meeting has been posted on the agency's website (www.pgc.state.pa.us) and can be viewed by clicking on the "Commissioners' Meeting" in the "Quick Clicks" box in the right-hand column of the homepage. Click to download
On Monday, Oct. 4, the Board will gather public comments and hear Game Commission staff reports beginning at 8:30 a.m. Doors to the meeting room will open at 7:45 a.m. Registration for those interested in offering public testimony – limited to five minutes – also will begin at that time. As part of the staff reports, the Bureau of Wildlife Management will provide an update on its ongoing urban/suburban bear study.
On Tuesday, Oct. 5, beginning at 8:30 a.m., the Game Commission will take up its prepared agenda. Among the items to be considered by the Board is a proposal to require users of Game Commission shooting ranges to either have a valid hunting or furtaker license, or purchase a range permit.
The Board also will consider a measure to allow the use of electronic decoys during the Snow Goose Conservation Hunt. This proposal, which was requested by the Board at its June meeting, would need to be given final approval at the Board's January meeting in order to take effect for the upcoming Snow Goose Conservation Hunt, which will be held Feb. 21-April 16.
Doors to the meeting room will open at 7:45 a.m.
Since the two-day meeting will be held outside the agency's Harrisburg headquarters, the meeting will be videotaped and rebroadcast via its website at a later date. Details on when the webcast will take place will be announced a few days after the meeting.