Protect Your Gun Rights – Do These Three Things TODAY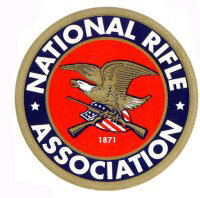 Charlotte, NC –-(Ammoland.com)- If you are concerned for the safety of your gun rights in today's political climate you are not alone!
Anti-gun organizations and politicians are lining up to take shots at the Second Amendment, and it is essential that we, as gun owners, take advantage of every opportunity to protect our rights.
We need every NRA Member and Second Amendment supporter engaged to make a difference at the polls in November and beyond.
Here are three things that you can do to help strengthen our efforts in your state:
* Join NRA-ILA FrontLines – NRA-ILA's premiere volunteer program is comprised of our most dedicated volunteers who work vigorously at the local, state, and federal levels to defend our Second Amendment rights. FrontLines members work with NRA-ILA, and especially with their NRA-ILA Election Volunteer Coordinator (EVC), to advance ILA's legislative and political agendas. The program itself is absolutely FREE! To find more information on becoming a FrontLines volunteer or to sign up today, please Click Here.
* Contact your EVC and find out how to get involved today – Your Election Volunteer Coordinator (EVC) is a local NRA member who has volunteered to act as the liaison between NRA members and gun owners and various pro-gun campaigns seeking volunteer support. Your EVC also works with local Second Amendment supporters to promote NRA-ILA's legislative agenda in Congress and in New Jersey. To locate the contact information for your local EVC, Click Here.
* Join your NRA State Association – Joining the Association of New Jersey Rifle & Pistol Clubs (ANJRPC) is a critical step in ensuring pro-gun efforts are a strong force at the State and Local levels in 2010. ANJRPC is the official NRA affiliate, and for more information and to join ANJRPC, please visit https://www.anjrpc.org/.
In addition to signing up for these activities, each of us must roll up our sleeves and follow through with action. To protect our rights, we must redouble our commitment to do whatever is necessary to preserve, protect and defend the Second Amendment.
Yours in freedom, NRA-ILA
About:
Established in 1871, the National Rifle Association is America's oldest civil rights and sportsmen's group. Four million members strong, NRA continues its mission to uphold Second Amendment rights and to advocate enforcement of existing laws against violent offenders to reduce crime. The Association remains the nation's leader in firearm education and training for law-abiding gun owners, law enforcement and the military. Visit: www.nra.org