Both South Carolina's Gubernatorial Candidates Pledge to Sign Open Carry Bill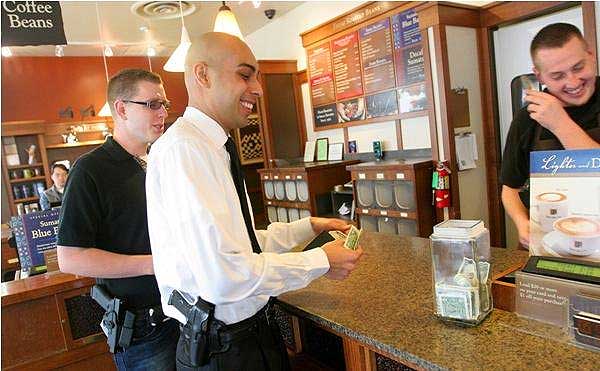 Sacramento, California –-(Ammoland.com)- OpenCarry.org is pleased to announce that both parties' candidate for Governor of South Carolina say they would sign a bill legalizing the unconcealed or "open carry" of holstered handguns in South Carolina.
South Carolina is one of only 7 states to generally ban open carry (see map at https://www.opencarry.org/opencarry.html). Here is the exact question posed to each candidate:
"Would you sign a bill legalizing open carry if it came across your desk as Governor?"
Speaking for Republican Nikki Haley, campaign spokesman Josh Baker, after checking personally with Ms. Haley, enthusiastically told OpenCarry.org earlier this year that Nikki Haley would sign an open carry bill.
And just last week an exuberant Tim Schock, campaign director for Democratic candidate Vincent Sheheen emailed OpenCarry.org to confirm that
"Vincent Sheheen would sign an open carry law if it were passed by the legislature and came across his desk as governor."
The open carry question posed to the candidates for governor of the Palmetto state makes no mention of whether the bill would require a license to open carry; but in most states, e.g., North Carolina, no license is required to open carry at age 18.
And in 2009, South Carolina State Representative Dan Cooper (R – Anderson County) sponsored a bill endorsed by 36 other legislators to allow anyone who legally owns a handgun to carry it openly – no license required.
OpenCarry.org urges the legislature to follow the lead of their future governor and send legislation legalizing open carry to his or her desk after the November election.
Carry on!
About:
OpenCarry.org was founded in 2004 by Virginia gun-rights activists John Pierce and Mike Stollenwerk and has served to ignite the "Open Carry Movement" that is sweeping the country. In addition to being an invaluable legal resource for gun owners, the site has quickly grown to be a social networking portal for thousands of American gun owners. Visit: www.OpenCarry.org