Sportsmen Celebrate Conservation Of 4.3 Million Acres via The CRP
New CRP acres will enhance private-lands fish and wildlife habitat important to sportsmen.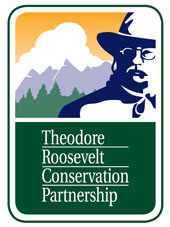 WASHINGTON –-(Ammoland.com)- On Sept. 14, the USDA announced a 4.3-million acre increase to the Conservation Reserve Program, a component of the Farm Bill that helps enhance private-lands fish and wildlife habitat important to sportsmen.
We want to thank those who made this possible by enrolling land in the CRP.
The addition of these millions of acres will maintain and enhance the landscape-level benefits that the CRP already has achieved over the past 25 years, including restoration of 2 million acres of wetlands and adjacent buffers and conservation of 170,000 miles of streams.
These activities have helped annually produce 13.5 million pheasants nationwide and 2.2 million ducks in the Prairie Pothole Region alone.
Under the CRP, farmers and ranchers implement conservation practices in previously cropped fields with highly erodible land and along streams or rivers, reducing the amount of soil and nutrients that wash into waterways, diminishing soil erosion that otherwise may contribute to poor air and water quality, and providing valuable habitat for fish and wildlife.
At 31.2 million acres, the CRP program is nearing full enrollment – an outcome that the TRCP and our partners have advocated since the program's inception.
The TRCP and members of our Agriculture and Wildlife Working Group are working to ensure the inclusion of the CRP and other conservation programs in the 2010 Farm Bill's conservation title, the single-largest source of federal funding for private-lands conservation programs.
Learn more about the TRCP's work to conserve private lands important to sportsmen through federal policy such as the Farm Bill.
About:
Inspired by the legacy of Theodore Roosevelt, the TRCP is a coalition of organizations and grassroots partners working together to preserve the traditions
of hunting and fishing. Visit: www.trcp.org