Team Smith & Wesson Captures Nine World Titles At 2010 Steel Challenge World Speed Shooting Championships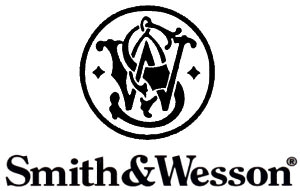 SPRINGFIELD, Mass.--(Ammoland.com)- Smith & Wesson Corp., announced that Team Smith & Wesson members earned nine world titles in multiple divisions at the 2010 Steel Challenge World Speed Shooting Championships in Piru, California. Capturing titles for Team Smith & Wesson were Team Captain Julie Golob, Jerry Miculek, Phil Strader, B.J. Norris, and junior shooters Rachel Crow, Molly Smith and Janae Sarabia. Outpacing all other manufacturers represented, Team Smith & Wesson completed the match with 22 podium finishes.
The recent string of victories at the Steel Challenge now gives Smith & Wesson a current year tally of 99 championship titles in state, regional, national and world competitions.
"It seemed like no matter where you looked, Team Smith & Wesson members were standing in the winner's circle," said Team Captain Julie Golob.

"From the Iron Sight Rimfire Division to Production to Open Junior, Smith & Wesson shooters were making their presence known and posting remarkable scores. To be able to win nine world titles as a team is no small feat and it speaks highly about the talented team we have assembled and their ability to compete with everything from a Performance Center revolver to an M&P pistol."
In all, Team Smith & Wesson members took home wins in seven separate divisions, surpassing last year's impressive run. During the three-day match, Smith & Wesson team members weren't the only ones receiving attention as the company's diverse product line was well represented across the entire field. While it was no surprise to see Smith & Wesson revolvers used to win every revolver title, it was the M&P Pistol Series that made a huge impact on this year's competition.
"The M&P Pistol Series has been gaining ground in the competition circuit ever since it was introduced," said Golob. "This year, the M&P pistol showed it was more than just a top contender. During the match, the M&P pistol was the fastest production gun in speed shooting, helping secure wins in the Production Division both Overall and in the Women's Category. The M&P pistol was also used to claim the Ladies Limited Title. These wins demonstrate that for less than $1,000 in equipment, new shooters can compete successfully in both stock divisions against those with $2,500 to $4,000 race guns and speed rigs."
From the Smith & Wesson M&P Pistol Series to SW1911s, Model 41s and both Pro Series and Performance Center revolvers, Smith & Wesson firearms were the top choice of competitors regardless of age or discipline. With hundreds of rounds down range, each of these firearms stood up to the rigors of competitive shooting, enabling their owners to compete with confidence.
As for Team Smith & Wesson, confidence was perhaps the highest with Junior Shooters Rachael Crow, Molly Smith & Janae Sabaria. While well-known team members like Jerry Miculek, B.J. Norris and Phil Strader were posting top scores, it was these junior shooters that were rattling competitors with their amazing accuracy and confidence under pressure.
"I can't say enough about the ability and class these three young ladies have brought to the team," said Golob. "Their enthusiasm for the sport is contagious and the manner in which they present themselves truly stands out. I predict that we will be hearing a lot about these ladies in the years to come, as each is proving to be a top contender in the sport."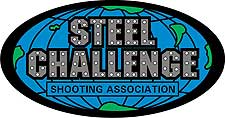 The Steel Challenge World Speed Shooting Championships were founded in 1981 with just 70 shooters competing for $20,000 in cash and prizes during the first year.
Since then, the match has grown to become one of the premier events of the season with more than 200 of the world's fastest shooters competing for over $390,000 in cash and prizes.
Governed by the Steel Challenge Shooting Association (SCSA), the sport of Steel Speed Shooting uses steel targets, arranged in five-target arrays, and an electronic timer to record a competitor's time for each stage of fire.
To learn more about the Steel Challenge Shooting Association and the Steel Challenge visit the website at www.steelchallenge.com.
Team Smith & Wesson Title Wins Include:
Iron Sight Rimfire
Phil Strader
Limited
Julie Golob
Production
B.J. Norris
Women's Production
Julie Golob
Open Revolver
Jerry Miculek
Open Lady Revolver
Rachael Crow
Iron Sight Lady Revolver
Molly Smith
Iron Sight Junior Revolver
Molly Smith
Open Junior Female
Janae Sarabia
About Smith & Wesson
Smith & Wesson Holding Corporation (NASDAQ: SWHC) is a U.S.-based, global provider of products and services for safety, security, protection and sport. The company designs and constructs facility perimeter security solutions for military and commercial applications, and delivers a broad portfolio of firearms and related training to the military, law enforcement and sports markets. SWHC companies include Smith & Wesson Corp., the globally recognized manufacturer of quality firearms; Universal Safety Response, a full-service perimeter security integrator, barrier manufacturer and installer; and Thompson/Center Arms Company, Inc., a premier designer and manufacturer of premium hunting firearms. SWHC facilities are located in Massachusetts, Maine, New Hampshire, and Tennessee. For more information on Smith & Wesson and its companies, call (800) 331-0852 or log on to www.smith-wesson.com; www.usrgrab.com; or www.tcarms.com.