The Threat of Animal Rights Lawyers
By Greg R. Lawson, USSA Director of Communications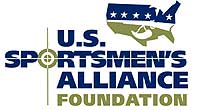 Columbus, OH –-(Ammoland.com)- The U.S. Sportsmen's Alliance was first formed back at the end of the 1970s to fight the anti-hunting, animal rights movement.
In fact, we are really the only group in the country whose sole mission is to confront them and beat them.  This is why we think it is so important to keep America's sportsmen aware of what the animal rights movement really represents and the kind of world they would establish if they ever had the power to do it.
With that in mind, I was struck by this article I came across while rummaging around through some of my favorite websites the other night.  I was struck by how scary the picture it portrays is of what the animal rights movement is really attempting to do.
Quoting from the article,
"Some animal protection activists are pushing for laws that would extend rights and protections to animals that have been, up to now, reserved for humans."
" Animals are closer to us than an inanimate object that we use as a tool for everyday living," says Adam P. Karp, an attorney in Bellingham, Wash., who devotes his practice to cases involving animals. " The law should recognize animals as legal persons with the same access to justice."
Here's another section,
"Animal protection lawyers, however, take issue with the fact that the law still classifies animals solely as property-regardless of their relationship with humans-and only allows owners to recover a loss based on market value."
First off, it should be pointed out that this article is featured on the website of the American Bar Association's Journal.  Yes, the American Bar Association (ABA) as in the group that by its own admission is,
"the largest voluntary professional association in the world. With more than 400,000 members, the ABA provides law school accreditation, continuing legal education, information about the law, programs to assist lawyers and judges in their work, and initiatives to improve the legal system for the public."
This means that these ideas, while maybe not yet commonplace, are becoming increasingly accepted by professionals across the country.
As you hopefully recall, the U.S. Sportsmen's Alliance was leading the charge of fighting the appointment of Cass Sunstein to the position of President Obama's "Regulatory Czar" last year and we came very close to blocking it.  We did that because, among other things, Sunstein had written approvingly of the possibility of giving animals legal rights.  Clearly, he is by no means alone in entertaining the idea.
That means that the seemingly absurd idea that animals should be treated legally the same as humans is no longer a joking matter.  It's being pushed hard enough that it is getting a serious look by serious people.
It doesn't take a rocket scientist to realize where all of this could very easily head if we turn a blind eye.
If an animal has legal rights comparable to those of a human, how can they ever be hunted?  How can an angler ever catch a fish?  Wouldn't both be pretty obvious violations of their "legal rights?"
Think it can't happen?  Well, it probably won't… for awhile, but the fact that the ABA is giving the issue play means that in the future, you never really know.
That's why the U.S. Sportsmen's Alliance needs your help.  We need to be able to make sure we have the resources necessary to shine a bright spotlight on these ideas so that America doesn't wake up one day and realize their pet could sue them tomorrow.
About:
The U.S. Sportsmen's Alliance is a national association of sportsmen and sportsmen's organizations that protects the rights of hunters, anglers and trappers in the courts, legislatures, at the ballot, in Congress and through public education programs. Visit www.ussportsmen.org.