USA Shooting Announces Michael Theimer as New Youth Programs & Athlete Development Coordinator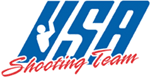 COLORADO SPRINGS, Colo. –-(Ammoland.com)- As the new Youth Programs and Athlete Development Coordinator, Michael has been chartered to develop relationships with all those who are leading /managing youth shooting programs, provide information and support for any youth in those programs that have the talent and aspire to making the U.S. Olympic Shooting Team.
He also has responsibility to promote the Progressive Position Pistol program. All of these efforts are essential to developing a skilled athlete pool for our future Olympic Shooting Teams.
Michael is a 1976 Olympian (50 meter Running Target), holds nine U.S. National Championship titles, holds six U.S. Interservice National Championship titles, U.S. International Distinguished Shooter Badge, several National Records in 50 meter Running Target, has won a total of 20 Gold, 6 Silver and 4 Bronze medals in United States and International competitions (plus numerous team medals).
He is a USA Shooting Certified Rifle Coach, CMP Master Instructor, 4-H Certified Rifle Instructor, NRA Certified Instructor and Range Safety Officer.
Michael has an MBA and 30 years of corporate and consulting experience in Human Resource management and technology. He is also an Adjunct Professor at Colorado Technical College.
Michael began his shooting career at S.H. Rider High School JROTC in Wichita Falls, Texas. He was the Team Captain and city champion. He was the Team Captain and 'top gun' at the Midwestern State University ROTC Rifle Team, awarded an Army ROTC scholarship, Distinguished ROTC Cadet and Distinguished ROTC Graduate.
He received his U.S. Army commission and was assigned to the U.S. Army Marksmanship Unit where he was the OIC of the Running Target Branch from 1972 to 1976. He lead the construction of the Olympic quality double Running Target range at Ft. Benning. After active duty he continued to compete as a member of the U.S. Army Reserve International Rifle Team (Running Target) from 1976 to 1980.
To reach Michael Theimer, please call (719) 866-4889 or email at [email protected]
About USA Shooting:
USA Shooting, a 501c3 non-profit corporation, was chartered by the United States Olympic Committee as the National Governing Body for the sport of shooting in April 1995. USA Shooting's mission is to prepare American athletes to win Olympic medals, promote the shooting sports throughout the U.S. and govern the conduct of international shooting in the country. Check us out on the web at www.usashooting.org and on Twitter at twitter.com/USAShooting.