William C. Davis: A Tribute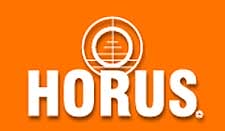 San Bruno, CA –-(Ammoland.com)- This month's is dedicated to the late William C. Davis, the Master of Ballistics, whose expertise is the reason Horus' ATrag program is in existence. We owe him a great deal of thanks for all he contributed to the world of long-range shooting.
On March 4, 2010, the renowned ballistician, engineer, and accomplished shooter, William C. Davis died at the age of 88.
Davis graduated from St. Bonaventure University in New York in 1941 with a degree in physics and mathematics. He joined the Army 1n 1942 where he fought in WWII and left his military service after the war in 1946 as a Captain.
Davis went back to St. Bonaventure to teach until 1951, in which he worked as an ordnance engineer for the U.S. government for 23 years. Some notable accomplishments during this time included heavily influencing the improvement of the M-16 rifle and standardization of small arms and ammunition between NATO countries.
In 1972, after many commendations and accomplishments, he retired from his work with the government and became self-employed, consulting and writing, among other tasks in the subjects of firearms, ammunition, and ballistics. He eventually founded Tioga Engineering in 1980, operated by him and his business partner, Charlie Fagg.
Amidst his work within Tioga Engineering, he wrote for American Rifle Magazine, where he became the Contributing Editor in 1974, and went on to write over 50 articles from there. In 1986, he earned the title of Ballistics Editor.
Other Noteworthy endeavors from Davis were the development of Handloading by William C. Davis the Very Low Drag (VLD) bullet, which lead to a win for the U.S. International Shooting Team in the 300-meter competition and writing a majority of the NRA book, Handloading in 1981. He also contributed the "Ammunition" section of the 15th Edition of Encyclopedia Britannica.
Davis is also well-known for writing the first ballistic program for PCs, written in BASIC, which he offered for free to NRA members. He went on to write a total of 14 ballistic software programs. Horus Vision's ATrag program actually derived from Davis' algorithms and ballistic studies. You can read A Brief Course in Ballistics for insight on his findings.
On top of his technical expertise, he was also an avid shooter as a military expert in rifle, pistol, and carbine, a Lifetime Master in the NRA Smallbore Rifle and rated as a Class AA in NRA Hunter Pistol Silhouette.
This account of William C. Davis is an understatement of his impact, not only through his insight and accomplishments, but also through his character, as he was described to be respected because of his dedicated, patient, and considerate nature.
To read more about William C. Davis, click here.
To read about ballistics from the master himself, click here.
About:
Horus brings cutting-edge technology to long-range shooting to help you shoot farther with ultimate accuracy. Horus reticles, scopes, ballistics software and accessories offer a simpler solution for making fast, precise, bulls-eye hits consistently. Our easy-to-use reticle design and targeting software deliver dramatic improvements no matter what your skill level. Visit: www.horusvision.com