Wolves in Michigan One Step Closer to State Management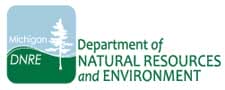 Michigan –-(Ammoland.com)- The U.S. Fish and Wildlife Service (USFWS) today announced the results of an initial review of petitions they received to remove grey wolves in Minnesota, Wisconsin, and Michigan from the federal endangered species list, saying the information in the petitions may warrant delisting species.
This finding was in response to petitions submitted in spring 2010 by the Minnesota Department of Natural Resources, Wisconsin Department of Natural Resources and Safari Club International. The Michigan Department of Natural Resources and Environment (DNRE) supported these petitions, and DNRE Wildlife Division officials are pleased that the USFWS has moved one step closer to removing wolves in Minnesota, Wisconsin and Michigan from the list of endangered species.
The recovery goals established by the USFWS have been met since 1999, and the current wolf population in Michigan and Wisconsin exceeds the recovery goal by more than 10 times.
"Wolves are fully recovered in the Great Lakes region and we urge the USFWS to move forward in a deliberate process to delist wolves," said DNRE Director Rebecca Humphries.
The wolf remains federally endangered, but this finding is an important step in toward delisting, Humphries said. The next step after this 90-day finding will be a full status review by USFWS. The full status review will determine whether delisting is warranted or not. Over the next 60 days, the DNRE will provide scientific data regarding Michigan's wolf population to the USFWS to help support delisting.
A similar series of events occurred after Michigan, Wisconsin, and Minnesota petitioned the USFWS to delist in 2006. A full status review determined that delisting was warranted, and the wolf was removed from the list in 2007. Federal courts overturned the delisting and the wolf was placed back on the list in 2008.
"Since the 2008 we have learned more about wolves in Michigan," said Chris Hoving, DNRE's endangered species coordinator. "The next delisting effort will incorporate the most recent science on the genetics, distribution and number of wolves in the Great Lakes."
For more information on wolves in Michigan, go to www.michigan.gov/wolves.
The Department of Natural Resources and Environment is committed to the conservation, protection, management, and accessible use and enjoyment of the state's environment, natural resources, and related economic interests for current and future generations. For more information, go to www.michigan.gov/dnre.