NSSF Responds To NBC Nightly News Report that 50cal Machine Guns are Sold Over the Counter in the USA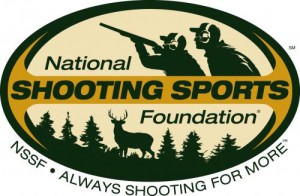 NEWTOWN, Conn –-(Ammoland.com)- NSSF President and CEO Steve Sanetti sent a letter to Steve Capus, president of NBC Nightly News, concerning a report by Richard Engle.
Iin which the senior correspondent alleges "most of the cartel-related killings in Mexico are carried out with assault rifles and .50 caliber machine guns bought over the counter in the United States."
Sanetti noted that while this piece was particularly troubling, it is one of many that include erroneous information concerning cartel-related violence.
Watch the NBC video above.
NSSF President Steve Sanetti NBC Letter
About NSSF
The National Shooting Sports Foundation is the trade association for the firearms industry. Its mission is to promote, protect and preserve hunting and the shooting sports. Formed in 1961, NSSF has a membership of more than 5,500 manufacturers, distributors, firearms retailers, shooting ranges, sportsmen's organizations and publishers. For more information, log on to www.nssf.org.