ArmaLite Announces An Encore Of Its Wildly Popular Complete AR Uppers Sale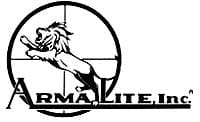 Geneseo, IL – -(Ammoland.com)- You asked for it, you got it. Due to the unprecedented customer response to the " Buy An AR10 On 10-10-10 Sale," ArmaLite is pleased to announce a special encore of that deal. And, ArmaLite is sweetening the deal this time.
Buy any in- stock AR-10 complete upper OR ANY IN-STOCK M-15 COMPLETE UPPER on www.armalite.com and get 10% off your purchase. This offer is in effect ONLY on October 23 and 24, 2010. Some of these uppers are already in ArmaLite' s Fall Hunter' s Sale at reduced prices.
You can take the 10-10-10 AGAIN Sale' s 10% off of the Hunter' s Sale prices for an EXTRA savings!
There are 14 different kinds of AR-10 uppers for you to choose from. Savings are as high as $109 on the AR-10(T) in .338 Federal. There are 25 different kinds of M-15 uppers available. You can buy an M-15A4 carbine complete upper for just over $350!
The 10-10-10 AGAIN Sale also includes ArmaLite' s limited run of AR-10 complete uppers chambered in .243 Winchester. This rare and super accurate configuration is the perfect varmint hunter. It fits the AR-10 platform with no alterations yet has much less recoil than the standard 7.62mm. Go to https://tiny.cc/8bcrl for details on the .243 upper.
Don' t miss out. The 10-10-10 AGAIN Sale is in effect ONLY on Saturday and Sunday, October 23 and 24, 2010.
About:
ArmaLite has one of the broadest product lines in the firearms industry. We manufacture and sell semiautomatic rifles in a variety of calibers including 5.56mm and 7.62mm, long range super-accurate bolt action rifles in calibers including .308 Winchester, 300 Winchester, 338 Lapua, and 50 BMG, and classic 9mm pistols. Visit: www.armalite.com