NJ Bear Hunting Permit Application Period Open Until October 30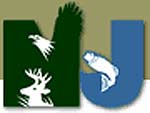 Trenton, NJ –-(Ammoland.com)- The NJDEP Division of Fish and Wildlife reminds hunters that the black bear permit lottery application period is now open and closes on October 30.
Applicants must have a current, valid NJ firearm hunting license to apply. Hunters who have not yet completed a Bear Hunting Education Seminar can apply for a permit but must have completed a seminar in order to claim an awarded permit or purchase an over-the-counter leftover permit.
For Bear Hunting Education Seminar information visit http://www.njfishandwildlife.com/news/2010/bearseminarinfo.htm .
Application for permits can be made online at http://www.wildlifelicense.com/nj/ or at license agents. There is a $2.00 non-refundable permit application processing fee. Applications for all permits can be reviewed, and edited if wanted, on the license website. Once the permit application period closes the application cannot be changed. It is the customer's responsibility to ensure that the application was made for the correct area.
The award notification and permit pickup period for black bear permits begins the week of November 15, 2010. Black bear permits awarded in the lottery will be held in reserve until the end of the season, December 11, 2010. Over-the-counter issuance of leftover permits begins on Monday, November 22 at 10:00 a.m. and will continue until the season ends or the permit quota is reached.
All permit issuances are final, with no exceptions.
For more information on the permit application and over-the-counter issuing process visit http://www.njfishandwildlife.com/news/2010/lottery_info10.htm on the division's website. For information on the bear season, as well as a zone map and descriptions, visit http://www.njfishandwildlife.com/bearseas10.htm , also on the division's site.