Bushmaster Proudly Supports Spirit of Blue Holiday Wreath Campaign
"Help Protect Those That Protect Us"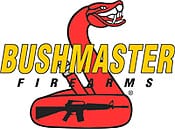 Windham, ME –-(Ammoland.com)- Bushmaster Firearms International, LLC, has announced their support of the 2010 Spirit of Blue Holiday Wreath Campaign (www.spiritofblue.com) with their sponsorship of the Safety Grant Giveaway.
A percentage of the proceeds from the Spirit of Blue wreath sales will be donated to participating, non-profit law enforcement organizations.
Purchase of a wreath online entitles both you and the recipient of the wreath to enter the name of a law enforcement agency for a chance to win one of the safety grants redeemable through Bushmaster.
Bushmaster firearms and accessories are used by hundreds of police departments and law enforcement organizations nationwide. The Spirit of Blue wreath campaign's call to 'help protect those that protect us' embodies Bushmaster's unparalleled commitment to support the law enforcement community with the highest quality firearms for the job.
When it comes to protecting, more law enforcement agencies are turning to Bushmaster as their rifle of choice.
The Spirit of Blue wreaths are available for purchase through December 18th and the winners of the Bushmaster Safety Grants will be announced in January 2011. To learn more about the Spirit of Blue campaign or to purchase a Spirit of Blue wreath, please visit www.spiritofblue.com.
About:
Bushmaster Firearms International, LLC Bushmaster Firearms International, LLC (BFI) is the leading supplier of AR15/M16 type rifles in the United States for Law Enforcement, security and private consumer use. Headquartered in Windham, Maine BFI supplies aluminum and advanced carbon fiber-based rifle platforms in calibers ranging from 5.56mm/223 to 50BMG. These and associated accessories manufactured by BFI meet the tactical rifle needs of US customers as well as Military, Law Enforcement and Security clients from over 50 countries worldwide. Visit our web site at www.bushmaster.com.