Carry a Gun Away From Home?
By Tom Givens www.RangeMaster.com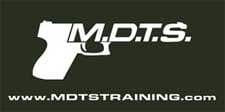 Utica, NY –-(Ammoland.com)- I fairly often hear from someone, "I understand having a gun at home in case an intruder breaks in, but why would I want to carry a gun in public?"
It turns out that is a really easy question to answer. The answer is, "Because you are far more likely to need to defend your life, or the lives of loved ones, away from home."
The FBI collects crime data from police agencies all over the United States each year. The sheer volume of information requires quite some time to collate and tally, so the details don't come out for some time. The following data is for the year 2004, but it really doesn't change much from year to year. The following items pertain to crimes reported to the police in the US. In 2004, there were 99,130 reported robberies in which the victim was injured. In .69% of those cases, the robbery occurred in public, away from the victim's home. That makes sense, if you'll just think about it. Where do robberies occur? The 7-11 parking lot, the shopping mall parking lot, the office building parking lot… public places.
"Aggravated Assault" refers to an assault in which the criminal uses a deadly weapon or inflicts serious bodily harm to the victim. To the layman, this is the same crime as "Attempted Murder". In 2004, in the US there were 895,340 Aggravated Assaults, and 82% of them occurred away from the victim's home.
Folks, that's 4 out of 5 Aggravated Assaults occurring in public places. The same pattern holds true for other violent crimes.
As of September 1, 2010, some 56 Rangemaster students have had to resort to the use of a gun in self defense, or in defense of a family member. Only a small handful of those incidents occurred in the students' homes.
Approximately 90% of these incidents occurred in public places, including convenience stores, shopping mall parking lots, a bakery, a park, and an outside ATM kiosk. In not one single case did the student know of an impending attack in advance.
Fortunately, in every case, the student was smart enough to be armed on a daily, routine basis, so that when the unforeseen attack came, they were prepared to deal with it. On the other hand, to the best of my knowledge, two people have trained at Rangemaster and subsequently been murdered.
Both were killed on the street, in armed robberies; essentially they were executed for the contents of their pockets. Neither student was armed. Let's see, 56 out of 56 who had enough sense to be armed won their fights. Two out of two who were caught unarmed died.
A policeman would call this a "clue". Carry your gun.
About Tom Givens
Tom is certified as a Firearms Instructor by the FBI, the NRA, and the State of Tennessee (Department of Safety and Department of Commerce & Insurance). He is also licensed by Tennessee to instruct security personnel and handgun carry permit applicants, and serves as an Adjunct Instructor for the Memphis Police Department. Some of his additional qualifications include:
Gunsite, API 499, Expert certificate (Jeff Cooper)
Advanced Tactical Handgun (Ken Hackathorn)
Tactical Explosives Entry School (TEES), Advanced Tactical Handgun
Defense Training International (John Farnam), Affiliate Instructor
Chuck Taylor, Advanced Handgun Course
Andy Stanford, OPS, CQB and Low Light courses
International Training Consultants, Clint Smith (Thunder Ranch)
Calibre Press, Street Survival Seminars, (attended four times)
Lecturer and Practitioner at the National Tactical Invitational (2005, 2006, 2007)
I.P.S.C., Tennessee/Mississippi Section Champion, 1977, 1978
I.D.P.A., Master classification (three divisions)
1998 Tennessee IDPA State Champion
1999 Mississippi IDPA State Champion
Served on the IDPA Board of Directors: (Match Director, 1999 World Championship)
Author of five published firearms training textbooks, including "Fighting Smarter"
Author of almost a hundred published magazine articles in SWAT Magazine, Combat Handguns magazine, Guns & Weapons for Law Enforcement, Soldier of Fortune, Southern Lawman, and Handguns
25 years in law enforcement and specialized security work, including patrol and investigative functions (made hundreds of arrests, including numerous armed felony suspects)
About:
MDTS offers a variety of courses for responsible citizens, corporations, law enforcement and the U.S. Military with a singular goal of providing up to date, realistic and practical personal protection training. Visit: www.mdtstraining.com