Firearms Excise Tax Improvement Act – H.R. 5552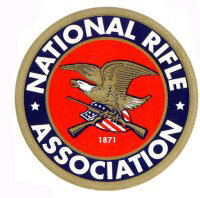 Washington, DC –-(Ammoland.com)- NRA-ILA would like to spotlight the passage of H.R. 5552 — the Firearms Excise Tax Improvement Act, and specially applaud the efforts and leadership shown by the bill's sponsors — Representatives Ron Kind (D-WI) and Paul Ryan (R-WI), and Senators Max Baucus (D-MT) and Mike Crapo (R-ID) for sponsoring companion bill S. 632 in the U.S. Senate.
NRA-backed H.R. 5552 passed the U.S. Senate by unanimous consent on August 5, after passing the U.S. House by a 412-6 vote on June 29.
"I would like to thank Congressmen Kind and Paul Ryan and Senators Baucus and Crapo for their leadership in helping secure passage of this measure," said NRA-ILA Executive Director Chris W. Cox.

"Firearm and ammunition manufacturers were unfairly mandated to pay their excise taxes biweekly while all other manufacturers paid their taxes quarterly. This was an undue burden on the industry. In addition to being equitable, the change to a quarterly excise tax payment schedule will allow manufacturers to reinvest funds into researching and developing new products, purchasing new manufacturing machinery and creating jobs without establishing a new tax, adding to the burgeoning federal deficit, or using any bailout money."
The Joint Committee on Taxation has estimated that this legislation will create a net revenue increase of $4 million over 10 years. Accordingly, the bill will increase funding for wildlife conservation through the Pittman-Robertson Wildlife Restoration Trust Fund.
Established by enactment of federal legislation in 1937, The Pittman-Robertson Wildlife Restoration Trust Fund authorizes the development of wildlife restoration projects across the country. This legislation will neither raise taxes nor exempt firearm and ammunition manufacturers from paying federal excise taxes into the Pittman-Robertson Wildlife Restoration Trust Fund.
H.R. 5552 was signed into law on August 16, becoming Public Law 111-237.
About:
Established in 1871, the National Rifle Association is America's oldest civil rights and sportsmen's group. Four million members strong, NRA continues its mission to uphold Second Amendment rights and to advocate enforcement of existing laws against violent offenders to reduce crime. The Association remains the nation's leader in firearm education and training for law-abiding gun owners, law enforcement and the military. Visit: www.nra.org