Hunting Season Is Right Around The Corner, Are You Protected In The Field?
Several state authorities now recommend carrying a pistol such as GLOCK for personal protection.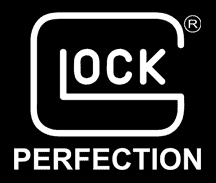 SMYRNA, Ga. –-(Ammoland.com)- Hunting season is right around the corner and while some people believe that personal protection in the outdoors means carrying bug spray or sun screen, savvy hunters are increasingly carrying a GLOCK pistol on their side for personal protection – just in case that bear, boar, coyote or snake gets too close for comfort.
Tennessee and Missouri have recently joined a growing list of states now allowing hunters to carry handguns for personal protection while on public land for hunting and recreation. State Wildlife Agencies and lawmakers are addressing the safety needs of bow hunters and anglers alike.
GLOCK, a leading global manufacturer of handguns, is currently seeking personal stories about how a GLOCK pistol helped a hunter safely escape a perilous situation, or when a hunter ended up in a situation where they wished they had a GLOCK on their side. Hunters are encouraged to post their story on the "GLOCK, Inc." official Facebook page www.facebook.com/GLOCKInc.
Keith Warren, host of The High Road with Keith Warren and a vocal proponent of hunting rights for more than 25 years, is an advocate for carrying a sidearm, like the GLOCK 20 with a hunting barrel that he carries on every one of his hunts.
"I love to hunt because it's fun and a great challenge; however, I want to know that if my long gun or crossbow has a problem or gets jammed that I'm not going to be defenseless against dangerous game," Warren said.

"I don't like taking chances, that's why I always carry my GLOCK with me, whether at home or in the field."
A side arm can also be a real life-saver while tending to downed game that could quickly attract predators such as coyotes, and having that sidearm at your side can help to help keep you protected against any possible attacks. The sidearm is also beneficial for the humane hunter to deliver a coup de grace and end the suffering of a wounded animal.
Gary Fletcher, vice-president of sales and marketing for GLOCK, said, "Hunters oftentimes find themselves in circumstances where their long-gun or crossbow isn't a feasible option when safety is an immediate concern – placing them in a vulnerable situation. Having a GLOCK on your side is the surest way to protect yourself if you end up feeling like you're the one being hunted."
Warren added, "While carrying a sidearm wasn't typical for your grandfather's hunt, it's quickly becoming more of a must-have accessory in today's hunting community for personal protection. If you want to explore the option of carrying a sidearm during this year's hunting season, be sure to educate yourself on the laws in your region by visiting your state's DNR website."
About GLOCK, Inc.
GLOCK, Inc. is a leading global manufacturer of pistols and accessories. GLOCK's superior engineering has produced a pistol with only 34 parts and a rugged polymer-frame, providing industry-leading reliability shot after shot. GLOCK is renowned for its pistols which are safe, featuring three safeties; simple, offering a low number of components to provide reliability; and fast, with no encumbering parts to slow the speed to fire. This combination makes GLOCK pistols the first choice among consumers and law enforcement, with 65% of agencies nationwide choosing to carry GLOCK. Austrian-engineered, the company has manufacturing facilities in the United States and Austria. Based in Smyrna, Ga., GLOCK, Inc. is an advocate for our nation's law enforcement and military personnel, as well as all citizens' Second Amendment right to bear arms. For more information, please visit www.teamglock.com.