Longthorne Gunmakers Ltd New Kids On The 'Mono' Block (AKA Into The Breech)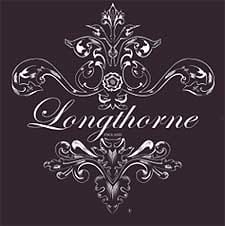 Billinge, Wigan UK –-(Ammoland.com)- Newly formed English gunmakers Longthorne (Gunmakers) Ltd have produced a 12 bore over and under shotgun with sidelock ejector, auto safe and single selective trigger.
On their current model the barrels are 30" and of a 'novel' construction that is to say that the barrels involve an innovative method of construction which utilises neither chopper lumps nor mono-blocks, in that they are manufactured from a solid piece of high grade material , and are unified and calculated to shoot at a given point of impact at a distance of 40 yards.
When further questioned as to the reasoning behind their construction Director James Longthorne stewart commented that 'barrels which are born together stay together'.
Longthorne have used only the best quality materials and specifications to produce their wholly British made shotgun produced entirely in-house by the manufacturing arm of the company. The company has been conscious of the fact that there is somewhat of an imbalance between the number of imported shotguns and the number currently produced in the UK and is keen to redress this as Britain was once considered the traditional centre of the gun making industry, these days it is not uncommon for guns to be manufactured overseas and rebranded with an English brand name.
The Company are eager to make their mark and, their aim has been to inject some much needed technology at manufacturing level thus enhancing traditional methods of manufacture, not unlike many of their foreign contemporaries, and in so doing have produced a high end, traditional English shotgun of unquestionable quality and for reasonable cost, bringing excellence and accuracy to a much wider marketplace. The gun will retail for £12,500.00, including current UK vat of 17.5%, ($19,795.00 current USD) which represents excellent value for a good quality English gun.
From its concept in June 2006 until its current completion the company has endeavored to encompass into the design as many 'desirable' features as possible although naturally this is always going to be a subjective issue. However, after having launched it recently at The CLA Gamefair in England, the feedback has been nothing short of positive.
The internal mechanism and fit of the action have been manufactured to extremely close tolerances and the barrels are honed to such a level of tolerance (keeping to a cylindricity, parallelism and roundness of 10-15 microns over a length of 760mm) normally only seen in high end rifles which improves straightness and roundness. The gun has been proofed for 3" steel.
James (Longthorne) Stewart has been involved in precision manufacturing for various sectors of industry including manufacture of firearms components, for the past 28 years his forte being those elements of design and production and he and co-director and wife, Elaine have ran engineering companies both in the UK and Australia where they lived for 10 years.
For more information visit their website at: www.longthorneguns.com