Michigan Pheasant Season Begins in Lower Peninsula Oct. 20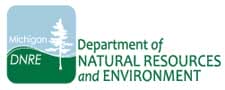 Michigan -(Ammoland.com)- The Michigan Department of Natural Resources and Environment reminds hunters that pheasant season opens across the Lower Peninsula Wednesday, Oct. 20.
Each year the DNRE monitors pheasant populations through the mail carrier brood survey. Results of this year's survey were comparable to 2009.
"Prospects for the upcoming hunting season are similar to last year," said DNRE upland game bird specialist Al Stewart. "Hunters looking for the best success should focus on grasslands adjacent to agricultural fields. Habitat is key to locating pheasants. Habitat is also critical for maintaining pheasant numbers."
Pheasant season runs through Nov. 14. It reopens in select areas of southern Michigan Dec. 1 and runs through Jan. 1. Check the 2010 Michigan Hunting and Trapping Digest for details. The daily bag limit for pheasants is two roosters with a possession limit of four.
As the 2010 pheasant season begins, the DNRE announces a new Pheasant Recovery Initiative.
The DNRE has been working with a group of partners including Pheasants Forever, Michigan United Conservation Clubs, U.S. Fish and Wildlife Service, U.S. Department of Agriculture, Michigan Department of Agriculture, and other conservation organizations to facilitate a revitalization of Michigan pheasants. An initiative such as this has the potential to change small game hunting opportunities, increase wildlife populations, improve hunter satisfaction and help Michigan's economy.
"We are giving greater focus to small game hunting opportunities in Michigan," said Wildlife Division Chief Russ Mason "We believe by restoring our high quality pheasant hunting tradition, we can attract new hunters and bring back hunters who have left the sport."
Three priority Pheasant Recovery Areas have been indentified for this initiative: 1) Huron, Sanilac, and Tuscola counties; 2) Hillsdale, Lenawee, and Monroe counties; and 3) Gratiot, Saginaw, and Clinton counties. To participate in this cooperative initiative, a group of property owners must agree to work together to improve pheasant and small game habitat on their collective acreages.
"We believe that habitat restoration must be done in large landscape blocks to achieve meaningful recovery," Mason continued. "We are focusing on working with coalitions of private landowners to restore pheasant habitat on 15-30 percent of the landscape within Pheasant Recovery Areas."
For participating coalitions, DNRE staff will provide advice and assistance on habitat prescriptions; project partners will aid in securing seed for grass plantings; and federal resources may be leveraged to provide financial incentives for participating landowners. Also, for land that meets habitat restoration objectives, the DNRE may provide seed and/or materials for plantings, the use of equipment, and in some cases, the release of wild pheasants to initiate population response.
This winter, DNRE staff and project partners will be hosting landowner workshops to discuss the initiative in greater detail. Dates are yet to be set. Please go to www.michigan.gov/dnre for additional information. To get involved in the program, landowners may contact Al Stewart ([email protected]), DNRE Upland Game specialist, or Mark Sargent ([email protected]), DNRE Private Lands coordinator.
The Michigan Department of Natural Resources and Environment is committed to the conservation, protection, management, and accessible use and enjoyment of the state's environment, natural resources and related economic interests for current and future generations. For more information, go to www.michigan.gov/dnre.