PA Game Commission Supports Enactment Of House Bill 181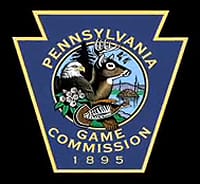 HARRISBURG, PA –-(Ammoland.com)- Pennsylvania Game Commission Executive Director Carl G. Roe today said the agency supports the recent enactment of House Bill 181, and that it – hopefully – will put to rest, once and for all, the false notion that its Wildlife Conservation Officers had "more authority than any other law enforcement officer in the Commonwealth."
"For years, the Game Commission has been attempting to correct the misinformation that our WCOs could operate outside the boundaries set by the U.S. Constitution and Supreme Court rulings, especially in relation to search and seizure," Roe said. "Our WCOs follow all of the constitutional requirements and court-issued rules and regulations regarding searches and seizures. They are trained to do so, and they receive updates on changes in the laws as new court rulings are issued.

"In addition, this bill codifies a 2006 case from the Pennsylvania Supreme Court in which the Court found that Game Commission Officers may act pursuant to the 'open fields' doctrine, which permits Officers to enter certain areas, such as pastures and woods, without first having obtained a warrant. However, as specifically noted in the bill, the authority to enter property pursuant to the open fields doctrine does not extend to buildings or curtilage, which is generally defined as the area immediately adjacent to a structure that is generally enclosed and to which an individual has a reasonable expectation of privacy. To enter a building or curtilage, an Officer must first obtain a warrant or be within one of exceptions to the warrant requirement."
Roe also noted that, annually, Game Commission WCOs issue between 9,000 and 10,000 citations for a wide variety of violations, but they also issue 12,000 to 14,000 warnings.
"While we have maintained a 96 to 97 percent conviction rate for all of the citations issued, we still only record six or seven official complaints as a result of the more than 190,000 law enforcement contacts we have with the public," Roe said. "With all of the interactions our Officers have with the public, I believe our continued high conviction rate and low number of official complaints speak volumes about the professionalism of our Officers, as well as their adherence to the law.

"The bottom line about this new law is that it doesn't limit the authority of our Officers, it merely brings Title 34 – the law governing their authority – into the 21st century and is now up to date with current case law."
House Bill 181, sponsored by Rep. Bryan Cutler (R-Lancaster), passed the House by a vote of 192-0 on June 1, 2009, and received a unanimous vote in the Senate on Sept. 27. Gov. Edward G. Rendell signed the bill into law on Oct. 7, making it Act 64 of 2010.