Right To Hunt And Fish Up For Vote
HSUS spends more than a half million dollars, money that could have been spent on animals.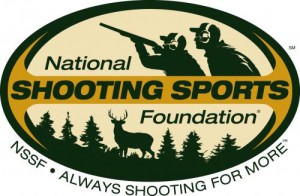 NEWTOWN, Conn –-(Ammoland.com)- According to a recent Behavior Research Center poll, Arizona voters support Proposition 109 with a seven-point lead statewide (42 percent for and 35 percent against) and a 17-point lead for voters under 35 years old.
At the same time, the Humane Society of the United States' (HSUS), along with another donor that has partnered with HSUS in the past, has donated more than a half million dollars in the last 10 days to oppose Prop 109.
Don't allow HSUS to further its state-by-state anti-hunting agenda.
Tennessee, Arkansas and South Carolina will also vote on "right to hunt and fish" amendments on Election Day.
About NSSF
The National Shooting Sports Foundation is the trade association for the firearms industry. Its mission is to promote, protect and preserve hunting and the shooting sports. Formed in 1961, NSSF has a membership of more than 5,500 manufacturers, distributors, firearms retailers, shooting ranges, sportsmen's organizations and publishers. For more information, log on to www.nssf.org.