Support Hunters Helping the Hungry Through Future Farmers of America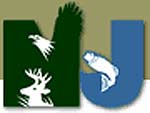 Trenton, NJ –-(Ammoland.com)- The NJDEP Division of Fish and Wildlife would like to inform the public of an effort by the Phillipsburg High School Future Farmers of America Chapter to receive a grant which will benefit the state Hunters Helping the Hungry (HHH) program.
The goal of the chapter is to use the grant money to improve their butchering facilities for HHH and to begin raising and processing livestock to give to the local food bank.
Future Farmers of America Chapter President Brittney Smith nominated the school's Agriculture Program for a $50,000 or $20,000 grant from the Clorox Grants for Schools program. Online voting by the public will determine the winner of the grant.
Earlier this week the grant proposal was in 5th place overall out of 1482 schools. However, the proposal was in FIRST PLACE in the "LEARN" category. A win would mean $20,000 for the Future Farmers of America program.
Voting is conducted daily now through November 1st. Those interested can vote (once each day is allowed) by following the directions below:
Go to: www.powerabrightfuture.com
Login: On the top right of the home screen, enter your email address.
Information: When you first register, you need to enter your name and birth date (Must be 18 or older for your vote to count!) This only needs to be completed once.
Visit the Nominee Gallery: Click on this tab on the right side of the screen after logging in.
Search: In the search box type in 'Phillipsburg FFA Chapter'.
Vote: After completing the search, the Phillipsburg Chapter will appear. Click on the
photo and click VOTE.
Remember: You can Vote Once a Day from October 5th Until November 1st!