Team GLOCK Doubles Down in Las Vegas… And Comes Up Aces
Sevigny wins 10th USPSA National Championship; Rogers Sweeps Lady Shooters Field.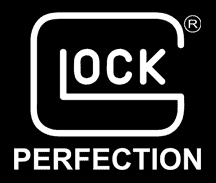 SMYRNA, Ga. –-(Ammoland.com)- Team GLOCK completed another successful season by having scored victories in both the men's and women's competition at the 2010 USPSA Back To Back Handgun Nationals. Held Oct. 8-16 at the Desert Sportsmen's Club in Las Vegas, Nev., both the Limited-10 and Production division contests each required more than 350 rigorous rounds and featured 18 demanding courses of fire to complete.
Team GLOCK Captain Dave Sevigny won the Production division for his milestone 10th USPSA National Championship victory and added a 2nd overall finish in the Limited-10 division. While Randi Rogers swept the ladies field by defending her 2009 Limited-10 championship and reclaimed the Ladies Production division championship.
Sevigny and Rogers both used GLOCK 35 pistols in the Limited-10 division and GLOCK 34 pistols in the Production division.
"It is a great day for Team GLOCK," stated Sevigny. "Winning the USPSA Production Nationals was my main objective at the beginning of the year. It's really exciting to close out the season with my 10th USPSA National win."
Both National Championship competitions that Sevigny entered were fiercely contested with dozens of top ranked competitors and manufacturers vying for the title. According to USPSA, it is "extremely rare," for a competitor to reach the elusive 10 National championship mark.
"After training hard all year I was looking forward to competing in the 2010 Back to Back Nationals," stated Rogers. "The matches were very challenging this year, offering a full range of skill tests; however, my training paid off and I was able to complete my goal of becoming the Back to Back National Champion."
Rogers now owns four Ladies USPSA National championships, two each in Limited-10 and Production, and has won the past three contests she entered. In 2010, Rogers reached Master-class rating in Production and has proved she will be a contender for a long time to come.
"The Team GLOCK Shooting Squad truly demonstrated their talents at the National Championships," said Gary Fletcher, GLOCK's Vice President of Sales and Marketing. "Dave and Randi continue to showcase their individual excellence, as well as the reliability and versatility of the GLOCK pistol in every competition they compete. All of us at GLOCK, Inc., congratulate Team GLOCK for another superior performance."
GLOCK has dominated the USPSA Production Division in 2010 – competitors using the "Safe Action" GLOCK pistol have won eight of the past 10 overall championships.