USAMU Champion Wins Army Soldier of the Year
By Brian Lepley & Michael Molinaro Army Accessions Command PAO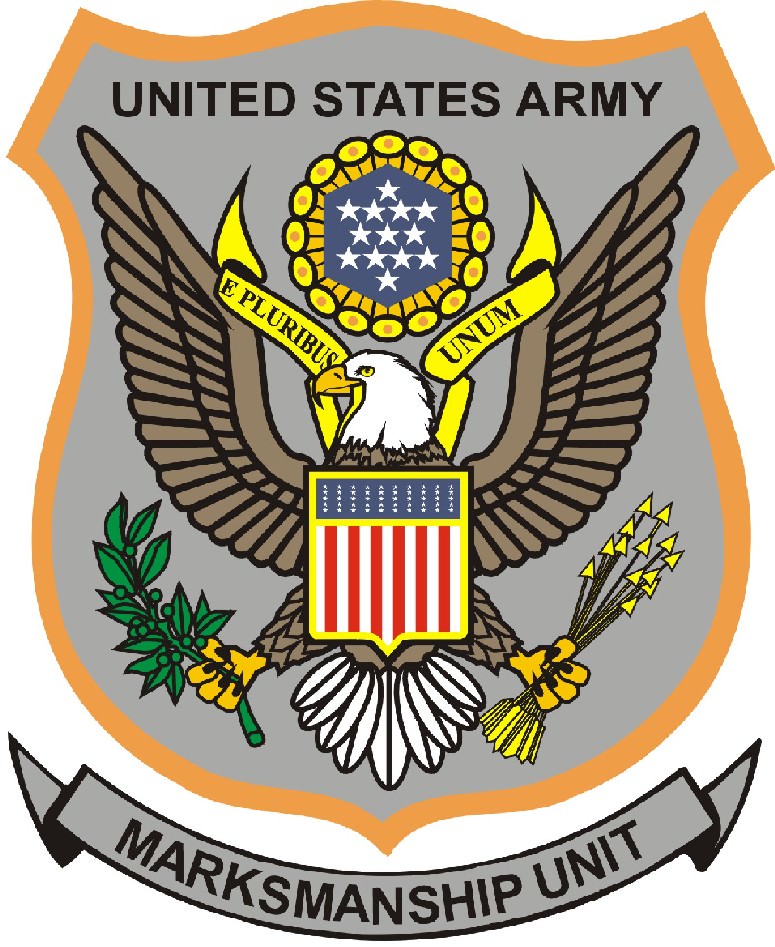 WASHINGTON, DC –-(Ammoland.com)- A Soldier with 21 national rifle shooting records added one more trophy to the case Monday: the U.S. Army's Soldier of the Year.
Sgt. Sherri Gallagher's young life has been one of high achievement. Now the 26-year old rifle shooter/instructor for the Army Marksmanship Unit is the first female to win the Army's Best Warrior competition.
"This is such an honor – I don't think it has sunk in yet," Gallagher said moments after the announcement here Monday. "Any one of us could have won the competition. I learned so much from everybody out here and loved every minute of this experience."
Named the winner by Sergeant Major of the Army Kenneth Preston at the Association of the U.S. Army awards luncheon, the three-year veteran bested 11 other Soldiers representing the Army's major commands during the competition Oct. 18-22 at Fort Lee, Va.
"The reason I was successful is the training my sponsor, Sgt. 1st Class David Steinbach, developed for me," said Gallagher, a native of Prescott, Ariz. "He pushed me so hard that I was ready for everything during the competition. Nothing came as a shock and my confidence was really high. I wish that I could share this with him because it truly was a team effort."
Her preparation was tested at every level during the week at Fort Lee. Following a board led by SMA Preston Oct. 18, competitors were tested on their knowledge in a written exam and essay. Three days of field exercises Oct. 20-22 was next. The candidates conducted urban orienteering Wednesday and each led a squad through simulated battle operations that included engaging insurgents, tending wounded Soldiers on the battlefield, and a stress shoot while moving under enemy fire Thursday and Friday.
Steinbach said it wasn't difficult preparing Gallagher. A Soldier that soaks up training like a sponge is extremely motivating.
"She's pretty easy to train. For every bit you put into it, she will give you that much back and more," Steinbach said. "I tell people that training her was as easy as using a claymore mine; just pull a trigger and she'll do all of the work."
Work was the order of the day for Gallagher at Fort Lee during Best Warrior. Though small in stature, she demonstrated the drive and determination it takes to be a U.S. national rifle champion.
"The amount of preparation they put into every lane was amazing," she said of the experience. "Every event was so professional, above and beyond what I was expecting."
One event Gallagher was expected to ace, of course, was M4 rifle qualification.
"It was faster-paced, quick, reactive shooting, but all shooting's the same," she said, "Keep your sights aligned and you're good. "I'm always more comfortable with a gun in my hand."
Gallagher's quest began after being named the U.S. Army Accessions Command Soldier of the Year in May at Fort Knox. Ky. In July, she won the Training and Doctrine Command Best Warrior competition at Fort Lee, sending her to the Army event.
In between preparing for numerous boards and Soldier competitions, Gallagher became the first U.S. military shooter since 1987 to win the National High-Power Rifle Championship in August. She was only the second woman ever to win, following in her mother Nancy Tomkins' footsteps.
Gallagher's family is legendary in U.S. shooting competition.
"My family is always there for me – we are really close," Gallagher said. "Being named Best Warrior was that much more special since my mom was there sitting next to me today. I am who I am today because of my family. We have so much fun and live life that way."
Being assigned to the AMU was another benefit to her path to Army Soldier of the Year, she said. With a little more than 100 Soldiers assigned to it, it represents teamwork and success. This year alone the unit has produced multiple national and world champions who are also U.S. Olympians. Army Soldier of the Year becomes a unique accomplishment in a unit known for high achievement.
"My Army family is awesome," Gallagher said.

"My teammates on the service rifle team have always had my back. The entire unit went out of its way to support me in any way they could. Even the leadership at Accessions Support Brigade and Accessions Command would call me and offer help. The whole experience was just fantastic."
As a unit that falls under USAAC, Gallagher is used to representing the Army all over the nation. One of the marksmanship units' main missions is promoting Army service and connecting America's Army to the American public.
"She connects with people in a way that's immediate," said Lt. Col. Daniel Hodne, AMU commander. "Sgt. Gallagher possesses a unique combination of skill sets and character traits. She easily stands out because she is truly 'one of a kind' and we simply knew that she had the potential to earn the prestigious title of Army Soldier of the Year."
This week begins a year of Gallagher representing the Army as its best enlisted Soldier. Next week, however, it's back to training: Airborne School at Fort Benning, Ga., before attending Warrior Leaders Course soon after that.
"How great is the Army?" she asked. "I just got to spend a week with some of the most talented people this Army has to offer, and in a few weeks I get to jump out of an airplane. Nothing is better than being a Soldier."
(Forest Berkshire contributed to this story)
About USAMU:
The USAMU's mission is to raise the standard of marksmanship proficiency and combat readiness throughout the Army by sharing knowledge gained from competing and winning in national/ international competitions, research and development and advanced training programs while enhancing the Army's recruiting effort through an active public information and public relations program. For more information on the U.S. Army Marksmanship Unit, contact the Public Affairs Office at (706) 545-5436, [email protected] or www.USAMU.com .