Championships of the Americas – Shooting Competition Preview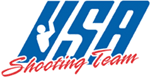 COLORADO SPRINGS, CO -(Ammoland.com)- While many Americans will be enjoying turkey and stuffing during next week's Thanksgiving holiday, members of the USA Shooting CAT Team will be aiming for 2012 Olympic quotas.
The Confederaciòn Americana de Tiro (CAT) or Championships of the Americas in Rio de Janeiro, Brazil, is an intercontinental championship featuring North, South and Latin American federations. The top podium finishers will earn 2012 Olympic quotas for their nation.
The event begins on Nov. 20, with an action-packed day of events, and concludes on Nov. 26. Bryant Wallizer (Little Orleans, Md.), Matt Wallace (Fairbanks, Alaska) and Spc. Matt Rawlings (Wharton, Texas) are the Americans competing in the first event-Men's 10m Air Rifle. They will be followed by Teresa Meyer (Dearborn, Mich.), Brenda Shinn (Riverside, Calif.) and Libby Callahan (Columbia, S.C.), all competing in Women's 25m Sport Pistol. Day one continues with competition on the shotgun range and Women's Trap. The red, white and blue will be represented by reigning National Champion Rachael Heiden (Clinton, Mich.), 2008 Olympic bronze medalist Corey Cogdell (Eagle River, Alaska) and National Championship silver medalist Kelsey Zauhar (Lakeville, Minn.). Wrapping up the day will be Men's 50m Free Pistol with performances from Olympians Brian Beaman (Selby, S.D.) and Jason Turner (Rochester, N.Y.). With Olympic quotas on the line, the U.S. will be looking for podium performances from its talented squad.
On Sunday, Nov. 21, new National Rifle Team member Meghann Morrill (San Antonio, Texas) and veteran Amy Sowash (Richmond, Ky.) will take the stage in Women's 10m Air Rifle. Without heated competition from the Chinese, the U.S. is expected to medal. The only other final that day-Men's Trap-will feature Olympic Training Center Resident Athletes Collin Wietfeldt (Hemlock, Mich.) and John Mullins (Port Orchard, Wash.). Moreover, 2008 Paralympian Danielle Fong (New York, N.Y.) and 2012 Paralympic hopeful Sgt. 1st Class Josh Olson (Salem, Ala.) will be competing in the prone event in order to shoot Minimum Qualifying Scores for the 2012 Paralympic Games.
Thanksgiving week will begin with Men's 25m Rapid Fire Pistol where the USA will be represented by Cpl. Brad Balsley (Uniontown, Pa.) and Emil Milev (Tampa, Fla.). That same day, Billy Crawford (Johnstown, Ohio) and Ian Rupert (Muncy, Pa.), who both earned team medals at the World Shooting Championship, will be shooting for the USA in Men's Double Trap. Though Josh Richmond (Hillsgrove, Pa.) already won one Men's Double Trap quota with his gold medal performance at the World Shooting Championship, the U.S. is looking to secure its second and final Men's Double Trap quota.
Beaman and Turner will again take the stage in Men's 10m Air Pistol with additional support coming from Nick Mowrer (Butte, Mont.). Sgt. Joe Hein (Mason, Mich.) and Sgt. George Norton (Fort Benning, Ga.) will represent the U.S. in the Men's 50m Rifle Three Position event. The U.S. is eligible to win two quotas in this event, so hopefully a win in Rio will secure one and another can be won during the 2011 World Cup season. Also shooting in their second event, Meyer and Shinn will toe the line in Women's 10m Air Pistol.
The competition ends on Nov. 26 with Men's Skeet and Women's 50m Rifle Three Position. Though the U.S. won quotas in both events at the World Shooting Championship (courtesy of Sgt. Vincent Hancock (Eatonton, Ga.) and Jamie Beyerle (Lebanon, Pa.)), the opportunity still exists to send a second shooter to London in 2012 with wins in each event. In Men's Skeet, Resident Athletes Frank Thompson (Alliance, Neb.) and BJ Blanchard (Vidor, Texas) will vie for the top of the podium. Finally, in Women's 50m Rifle Three Position, the USA's Amanda Furrer (Spokane, Wash.) and 2008 Olympian Sandy Fong (New York, N.Y.) will chase a second quota as well.
For the complete schedule of events, please visit the International Shooting Sports Federation's website.
ELEY is a Proud Sponsor of the USA Shooting Rifle and Pistol Teams: ELEY Limited, manufacturer of the world's most consistently accurate rimfire ammunition, has been the Official Sponsor and Official Supplier of .22 rimfire ammunition of the USA Shooting rifle and pistol teams since 2000. For more information on ELEY and their products, please visit www.eley.co.uk.
Winchester Ammunition is a Proud Sponsor of the USA Shooting Shotgun Team: Winchester® Ammunition has been the exclusive ammunition sponsor and supplier of the USAShooting Shotgun Team since 1999. Members of the 2008 shotgun team brought home four medals from Beijing using Winchester AA International Target loads. Winchester is an industry leader in advancing and supporting conservation, hunter education and our country's proud shooting sports heritage. For more information about Winchester and its complete line of products, visit www.winchester.com.
About USA Shooting:
USA Shooting, a 501c3 non-profit corporation, was chartered by the United States Olympic Committee as the National Governing Body for the sport of shooting in April 1995. USA Shooting's mission is to prepare American athletes to win Olympic medals, promote the shooting sports throughout the U.S. and govern the conduct of international shooting in the country. Check us out on the web at www.usashooting.org and on Twitter at twitter.com/USAShooting.