Charter Arms Appoints Manufacturer Representatives & National Sales Manager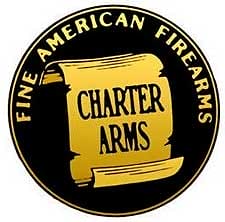 Shelton, CT., November 1, 2010 – Charter Arms, announces the appointment of two Manufacturer Representative Groups.
Providing coverage for the mid-western states is M.L. Ray & Associates, Inc. and Tom Colli Associates will cover the New England and Mid-Atlantic states.
Nick Ecker, President of Charter Arms said, "As part of our recent reorganization, we have selected a team of professional individuals who will begin to augment the Charter Arms brand.

I have known Marvin and Tom for a number of years and both exhibit great leadership qualities that align with Charter Arms business philosophy."
Founded in 1989, M.L. Ray & Associates, Inc is experienced in the shooting sports and related sporting goods industry. Working with shooting sports dealers and distributors, covering thirteen states, they're widely known for their quality business principles and professional representation.
Tom Colli Associates has been servicing the sporting goods industry for 35+ plus years specializing in shooting sports and accessories. Their emphasis is creating a strong relationship with their customers and providing outstanding customer service.
Lissa McCarthy has recently joined Charter Arms in the newly created position as National Sales Manager. Lissa will be meeting Distributors in the Charter Arms booth No. 133 while at the National Association of Sporting Goods Wholesalers Annual Meeting in Louisville, KY later this week. Lissa has been involved with the shooting sports for the past twenty years and regularly enjoys the outdoors.
Founded in 1964, Charter Arms manufactures a full line of revolvers made by professional, skilled American craftsmen in the heart of New England's firearm valley in Shelton, CT. Steeped rich in tradition with unmatched customer service, Charter Arms revolvers are consistently associated with personal protection because of their strength, reliability and accuracy.
All Charter Arms revolvers are covered with a lifetime warranty. For more information, visit http://CharterArms.com or call customer service, Ph: (203) 922-1652.