Gun Owners Looking Forward After the Election
Except for a couple of close races, the 2010 elections are now over.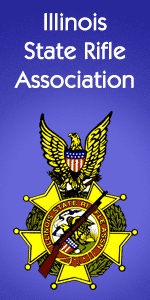 Illinois –-(Ammoland.com)- On the federal side, gun owners did quite well here in Illinois.
ISRA FEDPAC preferred and endorsed Congressional candidates Joe Walsh (8th), Randy Hultgren (14th) and Bobby Schilling (17th) replaced anti-gunners Bean, Foster and Hare, moving the entire Illinois delegation much more into the pro-gun camp. (The results in the 8th District race are very close and Rep. Bean has not conceded)
In Illinois races, the majority of ISRA-PVF endorsed and preferred candidates were victorious in their respective races. Even in cases where our preferred candidates lost, they were quite often defeated by candidates who are equally pro-gun.
The race for governor is a different matter. At present, Pat Quinn has an 8400 vote lead over Bill Brady for Governor of Illinois. While the ISRA-PVF endorsed Brady/Plummer campaign has stated they will continue until every vote is counted, if this lead holds up, the next four years in Illinois are going to be difficult to pass pro-Second Amendment initiatives.
Indeed, the ISRA will again be working to keep the gun control movement at bay at the same time.
Even though Mayor Daley is retiring, we can expect the Chicago machine to continue to call for bans on common sporting rifles and other restrictive laws designed solely to limit legal firearm ownership. We must prepare for the 2011 legislative session now, it's only a couple of months away. The Illinois State Rifle Association will push forward with Concealed Carry, State Preemption legislation and other measures to preserve and restore your Second Amendment rights.
To continue the fight, your help is needed. This has been a long and expensive war on your rights and we need funds to continue to fight the upcoming battles in Springfield. Help the ISRA help you. Please make a generous donation to the ISRA legislative fund by clicking here to access our e-commerce site.
Remember IGOLD is Thursday, March 10 next year, mark your calendar, and please make every effort to attend. If you have never been to IGOLD before, make 2011 your year! Stay tuned for more IGOLD info!
About:
The ISRA is the state's leading advocate of safe, lawful and responsible firearms ownership. Since 1903, the ISRA has represented the interests of over 1.5 million law-abiding Illinois firearm owners Visit: www.isra.org