Impact Weapons Components – Quick Detach Sling MOUNT-N-SLOT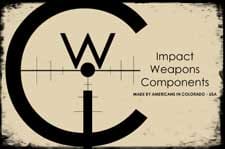 Timnath, CO –-(Ammoland.com)- Impact Weapons Components, LLC line of MOUNT-N- SLOT brand of Direct Attach Mounts eliminate the need for 1913 Picatinney rail sections.
The Quick Detach MOUNT-N-SLOT mount provide an attachment point for slings that utilize a QD type push button quick release.
The direct attach design eliminates the need for a separate 1913 Picatinney rail section and then a separate Quick Detach Mount, saving money, reducing the weight, size and cost of the firearm. The ergonomic design improves safety and comfort while increasing the usable space on the hand guard.
The Quick Detach MOUNT-N-SLOT directly attach to Magpul Industries Corp. M.O.E. Hand Guards or TROY TRX / VTAC EXTREME, JPI, Inc. / VIKING TACTICS Fore Ends, PRI, Inc. GEN III Fore Ends, MIDWEST INDUSTRIES SS SERIES Hand Guards, YHM, Inc. Smooth & Customizable and ANY Round Tubular Hand Guard / Fore End with Slots or Holes.
About Impact Weapons Components, LLC:
Made in Colorado from materials and components sourced in the USA, IWC offers a complete line of MOUNT-N-SLOT Direct Attach Mounts to attach slings, bipod, vertical fore grip and illumination tools for the law enforcement, civilian, sports and home defense markets. Visit us at: www.impactweaponscomponents.com