Michigan Natural Resources Commission Approves Changes to Spring Turkey Hunting Regulations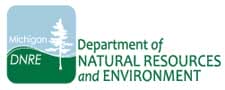 Michigan –-(Ammoland.com)- The Natural Resources Commission approved a couple of changes to spring turkey regulations designed to offer more opportunity to more hunters while still providing a high-quality hunting experience.
A total of 114,290 licenses (49,290 general licenses and 65,000 private-land-only licenses) will be available. Approximately 56,433 square miles of Michigan will be open to turkey hunters in the 2011 spring season.
In the Upper Peninsula, Hunt Unit M now incorporates the entire U.P., including Bois Blanc Island, which was previously in Hunt Unit J.
"This change has strong public support and will provide increased flexibility for Upper Peninsula hunters," said DNRE wild turkey program leader Al Stewart.
In addition, hunters who opt for the guaranteed hunt (Hunt 234) – which allows turkey hunting everywhere in the state except the public lands of southern Michigan – will be able to purchase that license until May 1, the day before the hunt period begins. Previously, hunters who wanted the guaranteed hunt had to purchase their licenses during the application period, Jan. 1-Feb. 1.
"We believe this change will allow folks who let the deadline slip their minds during the application period the opportunity to take advantage of the late hunt," Stewart said.
For more information on spring turkey hunting, visit the DNRE website at www.michigan.gov/hunting.
The DNRE is committed to the conservation, protection, management and accessible use of the state's environment, natural resources and related economic interests for current and future generations.