NJ DEP Rejects Request to Postpone Bear Hunt
Check this video, this is the craziness hunters are faced with in NJ..apparently bears are not dangerous, who new,,LOL (Video add by AmmoLand, not NJDEP)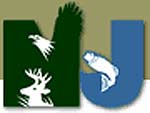 Trenton, NJ –-(Ammoland.com)- Department of Environmental Protection Commissioner Bob Martin today rejected a request for a stay of a scheduled Northwest New Jersey bear hunt, which is authorized under the State's recently adopted Comprehensive Black Bear Management Policy (CBBMP).
The Commissioner, responding to a Nov. 17 written request by the Animal Protection League of New Jersey and the Bear Education and Resource Group, declined to postpone an upcoming six-day hunt scheduled for a seven-county region, including parts of Sussex, Warren, Hunterdon, Passaic, Morris, Somerset and Bergen counties, that is scheduled to start Dec 6.
"The facts are clear, we have an overpopulation of black bears in New Jersey, and we must address that issue," said Commissioner Martin. "A regulated black bear hunt is one important and necessary tool to deal with the growing number of bears, as part of the State's overall, comprehensive approach to managing its black bear population."
The most recent black bear population estimate for the portion of New Jersey north of Interstate 80 is approximately 3,400 animals, which is a marked rise from less than 500 in the mid-1990s. Bears also have been reported in all 21 counties, with a corresponding rise in bear complaints.
Commissioner Martin, in a letter sent today to the two groups that appealed the hunt, also confirmed the accuracy of the DEP's data on bear complaints and bear-human encounters caused by the increasing black bear population, despite contrary public claims of inflated numbers made by Rutgers chemistry professor Edward Tavss.
A thorough review of bear complaints for 2008 and 2009 by the DEP's Office of Audit showed virtually no duplication of complaint reports and verified the accuracy of the information provided in the Black Bear Management Policy, said Commissioner Martin. The audit showed that less than 1 percent of about 3,000 bear complaints registered by DEP in each of those years may have resulted from duplication of information.
"I have reviewed your request and I find that it does not provide any basis to stay the hunt, nor does it raise any legitimate questions about the inclusion of a black bear hunt in the State's Comprehensive Black Bear Management Policy," wrote Commissioner Martin. "Professor Tavss' allegations challenging the accuracy of the Department's black bear incident data are unfounded and, quite simply, wrong."
The Commissioner stressed the DEP is gathering more and better information on black bears, providing a valuable resource that contributes to the Department's black bear management efforts.
Commissioner Martin denied the request to stay the hunt after consulting with New Jersey Fish and Game Council Acting Chairwoman Jeanette Vreeland, who also was petitioned to postpone the hunt. Vreeland concurred with the Commissioner, but noted a vote of the full Council, which adopted the CBBMP in July, is required to formalize her position. A telephone meeting of the Council soon will be held to deal with that issue, Vreeland said.
The Fish and Game Council in July adopted a comprehensive policy that includes a black bear hunt in North Jersey for the first time since 2005, to deal with an overpopulation of bears and problems they are causing, especially in northern parts of the State.
The Fish and Game Council cited increasing damage to personal property and threats to public safety as key reasons for the policy. Since the 1980s, New Jersey's black bear population has been increasing and expanding southward and eastward from forested areas of northwestern New Jersey. There have been increased sightings of bears this year in suburban and urban areas, where black bears previously were not encountered.
The CBBMP offers a common sense mix of bear management tools that, in addition to a hunt, includes public education, research, bear habitat analysis and protection, non-lethal bear management techniques and enhanced efforts to keep human food sources, especially household trash, away from bears to limit bear-human encounters.
The black bear hunt is scheduled to run concurrent with the six-day firearm deer hunting season in portions of a 1,000 square-mile area north of Route 78 and west of Route 287.
To view the Nov. 17 letter and Commissioner Martin's Nov. 22 response, visit:
http://www.nj.gov/dep/fgw/bearpolicy10.htm
To review the Comprehensive Black Bear Management Policy, visit: http://www.nj.gov/dep/fgw/bearpolicy10.htm
For tips on proper garbage management and coexisting with bears, visit http://www.njfishandwildlife.com/bearfacts_avoid.htm