Commissioner Martin Dedicates New & Expanded Rockport Game Farm In Warren County NJ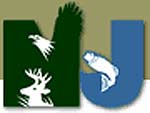 MANSFIELD TWP, NJ –-(Ammoland.com)- Department of Environmental Protection Commissioner Bob Martin today officially dedicated a newly expanded pheasant rearing complex at the State owned Rockport Pheasant Farm in Mansfield Township, Warren County.
The new complex, expected to raise more than 55,000 pheasants annually, was created at no cost to taxpayers, with the $1.3 million project financed by sportsmen's fees and stamps, the Commissioner said.
The new complex at Rockport, where pheasants have been raised by the State since 1923, replaces an outdated facility that was long overdue for a major overhaul.
The pheasant complex unveiled today includes a new brooder house, egg incubators and hatching room. These upgrades create a modern operation that includes automatic egg turning in forced-air circulating incubators, and automated feeding.
Funding for the project was provided through the Hunters and Anglers account within the Division of Fish and Wildlife; no state tax dollars were used. The cost of raising and stocking pheasants is also entirely borne by hunters who purchase pheasant stamps in addition to their hunting licenses. This makes the Rockport facility a prime example of a "user pays" system.
"This is a great example of the transformation taking place at the DEP,'' said Commissioner Martin. "This incredible new facility will allow us to continue doing an important job for our sportsmens' community, but in a more efficient and less costly manner.''
"Significant energy and labor cost savings will be realized with the new building and state of the art equipment," said Commissioner Martin. "This modernization will pay dividends for hunters now, and well into the future, and has been done during tough economic times at virtually no cost to the residents of the State."
DEP Division of Fish and Wildlife Director David Chanda said the upgrades will ensure reliable annual production of superior pheasants for the same or lower cost than if birds were purchased from suppliers.
"This is a major milestone at the historic Rockport Pheasant Farm, and good news for New Jersey hunters who purchase Pheasant and Quail Stamps," said Chanda. "New energy efficient, automated systems for egg incubation and chick care have replaced hand operated equipment and labor intensive chick handling and care regimes that date back to the Farm's creation nearly a century ago."
Chanda noted the Rockport Pheasant Farm will continue to upgrade and modernize as technology improves and funding becomes available.
The Rockport Pheasant Farm is a 492-acre facility located within the 1,200 acre Rockport Wildlife Management Area. It is operated by the DEP's Division of Fish and Wildlife, and first began producing pheasants for Garden State hunters 87 years ago. Today, more than 55,000 pheasants are raised annually for stocking on 25 Wildlife Management Areas statewide.
In addition to serving the sporting public, Rockport also provides a significant economic boost to New Jersey's economy. Based on the 2007-08 NJ Firearm Hunter Harvest Survey, nearly 12,000 hunters spent more than $4,300,000 (excluding license and permit fees) hunting "Rockport Rockets" — so-called because the state-raised pheasants have a reputation for being extremely fast in flight. That includes income to local businesses, such as gas stations, diners and restaurants, convenience stores, sporting goods stores and taxidermists.
The Rockport Pheasant Farm is open daily from 7:30 a.m. to dusk, and is located on Rockport Rd. (Rt. 629) roughly 3.5 miles south of Main St. (Rt. 46) in Hackettstown, Warren County.
It is a popular destination for families and school groups seeking to learn about wildlife, or to simply enjoy nature. The historic Morris Canal, its towpath intact, also passes through the farm. Picnicking is allowed, but there are no food or toilet facilities available.
For more information visit http://www.state.nj.us/dep/fgw/rockport.htm