Rules To Protect Cave Bats – Public Asked To Weigh In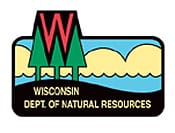 MADISON, WI –-(Ammoland.com)- Three rule proposals to help protect Wisconsin cave bats from the fatal white-nose syndrome disease are available for public review and comment and will be the subject public hearings across the state later this month.
The proposed rules would list four cave bat species as threatened species, list the white-nose syndrome fungus as a prohibited invasive species, and allow monitoring of caves and mines and other preventive measures to limit the potential spread of white-nose syndrome.
Wisconsin has the largest concentration of bats in the upper Midwest. The most common Wisconsin bat – the little brown – is particularly susceptible to the disease and faces extinction.
White-nose syndrome is a white fungus that grows on nose, ears, muzzles and wings of bats. The disease is transmitted to bats from a cave that has been infected, likely from a human introduction on shoes or equipment. It kills up to 90 to 100 percent of bats in infected caves or mines used as hibernacula.
In just three years, the disease has spread across the eastern U.S. and Canada. It is now about 200 to 300 miles from Wisconsin's borders, well within the 280-mile migrating range of bats.
"We need to act quickly to meet this threat. And we want everyone who is interested in the health of Wisconsin bats and the proposed rules to provide comments," said Laurie Osterndorf, Administrator for DNR's Land Division.
The public hearings will be on both emergency and permanent rule proposals to list the little brown bat (Myotis lucifugus), big brown bat (Eptesicus fuscus), northern long-eared bat (Myotis septentrionalis), and eastern pipistrelle (Perimyotis subflavus) as threatened species under § NR 27.03(3), Wis. Adm. Code and to list the white-nose syndrome fungus, (Geomyces destructans) as a prohibited invasive species in § NR 40.04(2), Wis. Adm. Code. The third proposed rule adds provisions to NR 40.04 and 40.07 relating to early detection and prevention of the spread of the disease due to human activities, including the decontamination of clothes and equipment that have been used in mines or caves, and limited access of bats or people to caves or mines. Information on the decontamination protocols is available on the Saving Wisconsin Bats page of the DNR website.
The State Natural Resources Board at its On October 27 meeting adopted each of the three rules as the emergency orders, meaning that the provisions generally go into effect while the permanent rule is being developed. The board did amend the rule on decontamination requirements and the authority to restrict access to caves or mines to either humans or bats as applied to commercial caves or mines to begin 45 days after the effective date of the rule order.
The department will hold hearings on the bat rules via video conference on November 29 beginning at 11 a.m. with participation available at the locations listed below.
Green Bay – Green Bay State Office Building, Room 618, 200 North Jefferson St.
Madison – The Pyle Center, Room 315, 702 Langdon St.
Eau Claire – Division of State Facilities, Eau Claire State Office Building, Room 139, 718 W Clairemont Ave.
Wausau – UW Marathon County, Room 218, 518 S. 7th Ave.
The proposed rules and fiscal estimates may be reviewed and comments electronically submitted through the Wisconsin Administrative Rules website (exit DNR). Written comments on the proposed rule may be submitted via U.S. mail through 4 p.m. on November 29. to Stacy Rowe, DNR Bureau of Endangered Resources, PO Box 7921, Madison, WI 53707 or by email to [email protected]