Smith & Wesson Introduces 75th Anniversary .357 Magnum Revolver
Limited Edition – Only 500 – Engraved Model 27 Revolvers Available.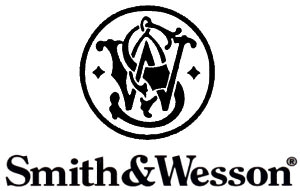 SPRINGFIELD, Mass.--(Ammoland.com)- Smith & Wesson Corp., the legendary 158-year old firearms maker, is offering collectors, hunters, and shooters a chance to own a piece of history with the introduction of a limited edition Model 27 revolver dedicated to the 75th Anniversary of the .357 Magnum.
Lavishly covered with American style scrollwork, the beautifully engraved Model 27 revolver features the hand drawn artwork of Smith & Wesson engraver David Mishichak.
This stylized design, machine engraved with precision and the finest attention to detail, is a fitting tribute to the historic anniversary of this legendary cartridge.
Collaboratively developed by some of the industry's most notable names including Elmer Keith, Colonel D.B. Wesson and Phillip Sharpe, the .357 Magnum quickly became the quintessential self defense round. Offering improved penetration along with a flatter trajectory and limited recoil, the .357 Magnum soon became the most sought after cartridge by members of law enforcement. As the popularity of the cartridge continued to rise, so did the Smith & Wesson Model 27 or as it was more commonly referred to during the period – the Registered Magnum.
Soon, the revolver was found everywhere from the hips of police officers on the mean streets of Kansas City, to Texas where legendary lawman Skeeter Skelton called the Model 27 "the best all-around handgun." The F.B.I. employed them as well; even General George S. Patton carried one into battles during World War II. Now, shooters everywhere have a chance to own their own through this limited edition anniversary model.
"Throughout the history of the company, Smith & Wesson has been a leader in many of the industry's firsts," said James Debney, President of Firearms Business for Smith & Wesson.

"Both the .357 Magnum and the Model 27 are living examples of this and they demonstrate our company's innovative mind-set and willingness to stretch the boundaries. The anniversary Model 27 is truly artwork on a steel canvas and it would be a welcome addition to anyone's personal collection."
Constructed of carbon steel and built on a large N-Frame, this six-shot .357 Magnum/.38 S&W Special revolver is available with a 6 ½ – inch barrel and a bright blued finish. Across the revolver's barrel, frame and cylinder, elaborate engraving gives the Model 27 a striking look and sense of purpose. The classic handgun comes with engraved square-butt walnut grips, pinned patridge front sight and a micro-adjustable rear sight.
Featuring a crisp single action and smooth double action trigger pull, the revolver stays true to the specifications of the original Model 27 while meeting modern shooters' demands for accuracy and reliability. Only 500 anniversary models will be produced with a unique serial number range from SFY0001 to SFY0500. Each Model 27 will be shipped complete with a wooden glass top presentation case.
Shooting sports enthusiasts will have a chance to bid on serial number, SFY0001 of the 75th Anniversary Model 27, through a live auction on the Gunbroker.com website.
(https://www.gunbroker.com/Auction/ViewItem.aspx?Item=201358769)
Smith & Wesson will donate the proceeds of the auction to USA Shooting to support USA Shooting Team athletes and programs.
"Smith & Wesson has always been a strong supporter of the shooting sports and by partnering with them on this 75th Anniversary Model 27 .357 revolver, the proceeds of serial #0001 will benefit not only our athletes but also our various shooting programs," said Buddy DuVall, USA Shooting Team Foundation Executive Director.

"Each year the men and women involved with USA Shooting spend countless hours refining their skills in hopes of qualifying for the next major match and ultimately the Olympics. Through our partnership with Smith & Wesson, not only will you have the chance to own a highly collectible firearm, but you will also be able to support those athletes who represent the United States in International and Olympic shooting competitions."
For more information on the 75th Anniversary .357 Magnum revolver, please visit www.smith-wesson.com.
About Smith & Wesson
Smith & Wesson Holding Corporation (NASDAQ: SWHC) is a U.S.-based, global provider of products and services for safety, security, protection and sport. The company designs and constructs facility perimeter security solutions for military and commercial applications, and delivers a broad portfolio of firearms and related training to the military, law enforcement and sports markets. SWHC companies include Smith & Wesson Corp., the globally recognized manufacturer of quality firearms; Universal Safety Response, a full-service perimeter security integrator, barrier manufacturer and installer; and Thompson/Center Arms Company, Inc., a premier designer and manufacturer of premium hunting firearms. SWHC facilities are located in Massachusetts, Maine, New Hampshire, and Tennessee. For more information on Smith & Wesson and its companies, call (800) 331-0852 or log on to www.smith-wesson.com; www.usrgrab.com; or www.tcarms.com.
About USA Shooting:
USA Shooting, a 501c3 non-profit corporation, was chartered by the United States Olympic Committee as the National Governing Body for the sport of shooting in April 1995. USA Shooting's mission is to prepare American athletes to win Olympic medals, promote the shooting sports throughout the U.S. and govern the conduct of international shooting in the country. Check us out on the web at www.usashooting.org.