Team Smith & Wesson Keeps Wins Coming At Back-to-Back Smith & Wesson USPSA Handgun Nationals
Revolver Shooters Jerry Miculek and Annette Aysen Win National Titles.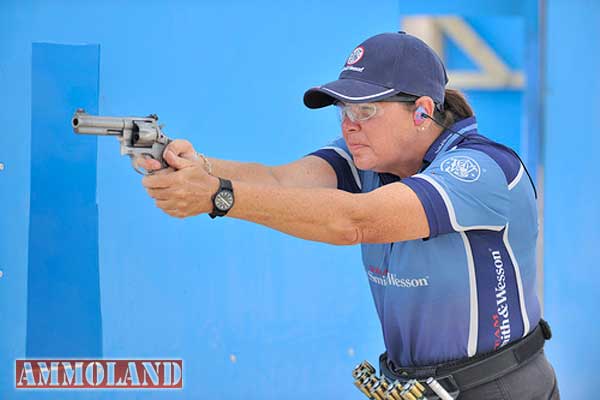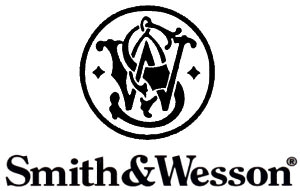 SPRINGFIELD, Mass.--(Ammoland.com)- Smith & Wesson Corp., announced that Team Smith & Wesson members continued their dominant performance in 2010 by taking home two national titles and multiple high honors as part of the United States Practical Shooting Association (USPSA) Back-to-Back Handgun Nationals.
Smith & Wesson served as the title sponsor for the event, with team members competing in the USPSA Production, Revolver and Limited-10 Nationals matches.
During the three events, team members helped extend the company's historic season by raising the tally to 130 championship titles. Helping pave the way to this year's all-time season high win record was Smith & Wesson Champion Jerry Miculek and fellow teammate Annett Aysen.
USPSA Limited-10 Nationals
Team Smith & Wesson member Phil Strader competed with a SW1911 and earned a top five finish in the division at the USPSA Limited-10 match, held at the Desert Sportsmen in Las Vegas, Nevada. Strader also claimed the first of 44 total stage wins for the shooting team by posting winning scores on two courses of fire.
USPSA Production Match
Immediately following the Limited-10 event, the USPSA Production match featured several of Team Smith & Wesson's top shooters including Phil Strader, B.J. Norris, Kay Miculek and Team Captain Julie Golob. During the three-day match, Phil Strader switched from his SW1911 to a M&P9 pistol, as he took 3rd Overall in the Production Division after posting the top score of the match on stage 14. Phil was not alone in his medal winning performance as Team Captain Julie Golob placed an impressive 2nd Woman in the Production Division shooting her M&P9 Pro Series pistol. Golob, who had just returned from World Action Pistol Championships in Australia, posted a total of eight stage wins during the match, more than any other woman in the division.
Team Smith & Wesson also posted two other Top 5 finishes by B.J. Norris and Kay Miculek. Norris, who placed 8th Overall in 2009, was able to improve upon last year's finish, concluding the match in 4th Overall using an M&P9 Pro Series pistol. In the Women's Division, Kay Miculek earned 4th Woman after three stage wins.
USPSA Limited-10 Nationals
While Team Smith & Wesson kept a high pace in the Production and Limited-10 matches, it was once again the Revolver Division where Team S&W members exerted their dominance. Leading the charge for the team was Smith & Wesson Champion Jerry Miculek and defending Ladies Revolver National Champion Annette Aysen.
Despite an upper respiratory infection and jetlag caused by returning from the World Action Pistol Championships in Australia, Miculek rose to the top earning a total of six stage wins en route to reclaiming the USPSA Revolver National Title. Using his Smith & Wesson 625 JM revolver, Miculek faced off against several top wheelgunners including his own teammates Elliot Aysen, John Bagakis, David Olhasso and Josh Lentz.
Finishing behind Miculek in the division, teammate David Olhasso was able to post wins on three stages shooting a Smith & Wesson Model 625. Olhasso's score earned him 3rd Overall while Josh Lentz finished closely behind in 4th place shooting a Smith & Wesson Model 646 revolver. Rounding out the Top 5 for Team Smith & Wesson was John Bagakis who competed in the match with a Smith & Wesson Model 625.
In the Women's Division, team Smith & Wesson member Annett Aysen kept her undefeated streak alive by winning her fourth consecutive USPSA Ladies Revolver National Title. Aysen delivered a great performance with her Smith & Wesson Model 625 revolver, posting wins on all but two of the stages of fire.
"There are only a few more matches left in the season and Team Smith & Wesson's title count has already well surpassed last year's very productive season," said Tom Kelly, Vice President of Marketing for Smith & Wesson. "With 130 title wins to their credit, our team members have continued to show that regardless of the division or discipline, they have the combination of great equipment from Smith & Wesson along with the tremendous talent to exceed in any match. We are extremely proud of their performances at the Smith & Wesson USPSA National Events and throughout the entire season."
About Smith & Wesson
Smith & Wesson Holding Corporation (NASDAQ: SWHC) is a U.S.-based, global provider of products and services for safety, security, protection and sport. The company designs and constructs facility perimeter security solutions for military and commercial applications, and delivers a broad portfolio of firearms and related training to the military, law enforcement and sports markets. SWHC companies include Smith & Wesson Corp., the globally recognized manufacturer of quality firearms; Universal Safety Response, a full-service perimeter security integrator, barrier manufacturer and installer; and Thompson/Center Arms Company, Inc., a premier designer and manufacturer of premium hunting firearms. SWHC facilities are located in Massachusetts, Maine, New Hampshire, and Tennessee. For more information on Smith & Wesson and its companies, call (800) 331-0852 or log on to www.smith-wesson.com; www.usrgrab.com; or www.tcarms.com.