Support The Fight Against Poaching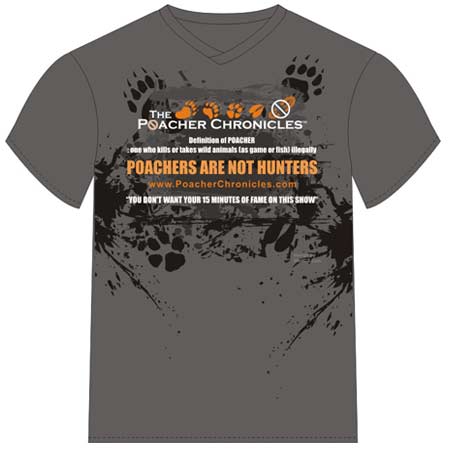 Phoenix, Arizona –-(Ammoland.com)- It is official,,, you can now order your Poacher Chronicles Clothing online.
Follow this link and support the fight against wildlife criminals.
When you order from this link www.mt-marketing.com/pccart , $1.00 of each sale goes to www.ianrc.org to purchase body armor for game wardens around the country.
Order now to be in time for the holidays. help us help the wardens and show your support for the anti-poaching movement around the country.
Support our Anti-Poaching Posse.
About:
"Xplor the Outdoors", which is short for "Xplor the Outdoors with Jim and Patti Solomon", has brought you such progressive monthly outdoor, one of a kind, radio shows as "The Poacher Chronicles" which includes 37 state Wildlife Law Enforcement Agencies and 8 Canadian Provinces, "Xplor the Outdoorz Kidz", the only radio program that's just about kidz in the outdoorz ages 5-16 and "Go Take a Hike" for the beginning and veteran outdoor enthusiast, can be heard every Sunday morning from 7-9 MST on AM 1060 The Fan and streamed LIVE around the world and archived on www.xplortheoutdoors.com and www.myoutdoortv.com.