TRCP Appeals Court Decision on Wyoming Energy Project
Sportsmen's group vows to continue fight for wildlife in the Upper Green River Basin.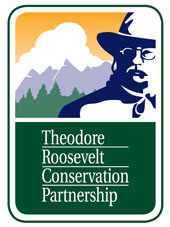 WASHINGTON –-(Ammoland.com)- The Theodore Roosevelt Conservation Partnership is appealing a court decision in its suit against the Department of the Interior over the government's mishandling of a southwestern Wyoming energy development and the resulting impacts to wildlife, the sportsmen's group announced today.
The TRCP suit, filed in 2008 in U.S. District Court, contends that the BLM failed to implement "adaptive environmental management" and mitigation activities as committed to in decision documents for the Pinedale Anticline natural gas project, which encompasses approximately 200,000 acres of the Upper Green River Basin in Sublette County, Wyo.
Sometimes referred to as an "American Serengeti" because of its seasonal and migratory use by wildlife, the Upper Green River Basin comprises crucial winter range for one of the state's largest mule deer populations and has been identified by wildlife experts as one of the last, best habitats for sage grouse. A recently released federal report documents declines of 60 percent in mule deer numbers in the project area in the decade since development began, which will have serious repercussions for northern Wyoming Range mule deer hunting.
The TRCP maintains that BLM decisions regarding development in the Pinedale Anticline consistently ignore current science about the impacts of natural gas projects on these and a host of other species and lead to unnecessary impacts to wildlife. Dr. Rollin Sparrowe, TRCP board member and past leader of the Pinedale Anticline Working Group Wildlife Task Group, cited the report as a "prime example" of the federal government's misguided approach to resource management and evidence of its failure to sustain mule deer numbers in the region.
"Current science, along with lessons learned from past actions, enable us to practice a balanced approach toward management of two world-class resources – wildlife and natural gas – located on the Pinedale Anticline," said Sparrowe, a former U.S. Fish and Wildlife Service biologist and lifelong hunter who lives near the project site. "Yet the government's failure to implement practices that conserve seasonal habitat for mule deer are furthering this population's decline.
"Our appeal is rooted in our interest in assuring the responsible development of these energy resources," continued Sparrowe, "and in our desire to see the BLM address mitigation, monitoring and adaptive management in a way that is both meaningful and effective for species prized by American sportsmen."
"Why should we care about Pinedale, Wyoming?" said TRCP President and CEO Whit Fosburgh. "In short, because this project, touted as a paragon of public lands energy development, instead exemplifies a broken, out-of-balance management system.

"The court's ruling essentially states that BLM can concoct a management plan, fail to implement that plan, rewrite the plan, and have the plan affirmed by a federal court, despite its failure to live up to the BLM's contract with the American people," Fosburgh said.

"The needs of fish and wildlife – and the interests of sportsmen and other public lands users – remain at the mercy of the BLM and its subjective interpretation of its mission," Fosburgh concluded. "The nation's public lands should be held and managed in trust for all Americans and for future generations to use and enjoy; the BLM's failure to do this in Pinedale is setting a dangerous precedent for management of our shared natural resources."
The TRCP supports responsible public-lands energy development that is pursued in accordance with federal law and ensures citizens' continued ability to access our shared lands and natural resources.
Learn more about the Pinedale Anticline.
About:
Inspired by the legacy of Theodore Roosevelt, the TRCP is a coalition of organizations and grassroots partners working together to preserve the tradition of hunting and fishing. Visit: www.trcp.org