Wisconsin Gun Owners To Fight For Constitutional Carry
Will a new republican majority in the Wisconsin legislature restore your right to bear arms? Not without your pressure, they won't.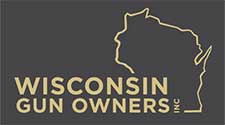 Madison, Wis. –-(Ammoland.com)- With sweeping Republican victories all across Wisconsin, our chance to seize the moment for concealed carry is now.
On Nov. 2, State Republicans clinched the "Super Trifecta" by winning majorities in the Wisconsin House, Senate and the Governor's seat.
We now have every opportunity in the world to restore our right to carry. But there's one problem. Without intense grassroots pressure, these politicians will sell you out and won't lift a finger to fight on your behalf.
If you don't believe me, click here to see the long list of those who oppose your right to carry. That's right. They think they can throw you a few crumbs and you'll turn a blind eye to this mistreatment.
Well, that's not going to fly. Allow me to explain.
There are two forms of concealed carry we could lobby for: Constitutional Carry (known as Vermont- or Alaska Carry) and "Shall-Issue" carry.
Constitutional Carry treats your right to bear arms as the Constitution expressly says it should … as an inalienable right.
Shall-Issue concealed carry, on the other hand, requires a permit, fee, background check and usually a law enforcement agency to "issue" you a permit.
There is no reason why Wisconsin gun owners shouldn't demand a complete and total repeal of the ban on carrying concealed handguns now that Republicans (who claim to be pro-gun) control our legislature.
Even so, there is little doubt in my mind that Republicans will do as they've always done: Grovel at the feet of anti-gun groups, snatching victory from the jaws of defeat …
… unless you and I and thousands of other WGO members across Wisconsin demand republicans support a clean bill.
And the only way that will happen is if you take action today.
Now, we believe we need two forms of concealed carry in Wisconsin. Why not offer permits as an option for those who want one so they can travel armed to other states?
But for those who don't believe the right to bear arms should be licensed, Constitutional Carry would mean those folks simply carry here in Wisconsin without a permit.
My question to you is, will you work with me and key legislators to ensure concealed carry legislation gets passed when the new legislative session begins?
Please act right away. I'm anxiously awaiting your reply.
Very Truly Yours,
Corey Signature Corey Graff Executive Director
About:
WGO works for grassroots gun owners, not politicians. While many gun lobbies fight for "reasonable gun control," WGO sets a higher standard: Defining the terrain of pro-gun political battle. Sure, many groups claim they're "pro-gun" — all the while they provide cover for anti-gun deals cut by politicians — but only WGO truly informs gun owners, remaining committed to a 100% pro-gun position. We oppose all gun control — regardless of the political party — and work tirelessly to restore the Second Amendment. Visit www.wisconsingunowners.org