Wisconsin DNR Reminds Hunters To Consider Venison Donation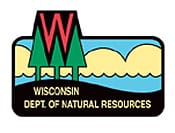 MADISON, WI –-(Ammoland.com)- The Wisconsin Venison Donation Program and its affiliates, Hunt for the Hungry and Target Hunger along with more than 140 participating meat processors, are ready to accept and distribute extra venison donated by hunters.
A list of participating meat processors is available on the Department of Natural Resources website.
In this, the program's 11th year, there are participating meat processors in 65 of Wisconsin's 72 counties. In 10 years, hunters have donated more than 73,000 deer providing 3.3 million pounds of venison to food pantries across the state.
"Hunters have been generous providers in this program," said Laurie Fike, venison program coordinator,

"but it has been the volunteers who have put a shoulder to the wheel and accomplished the huge job of distributing the product to the pantries, making it available to families needing some food assistance."
In the southern Wisconsin CWD management zone, Target Hunger has taken on the task of making the program work smoothly. It involves a partnership of community action groups including Southwest Community Action Program (Dodgeville), Community Action, Inc., Janesville, Community Action Coalition for South Central Wisconsin, Madison, and Central Wisconsin Community Action Coalition, Wisconsin Dells. Hunt for the Hungry operates the program in the Green Bay area.
Additionally, U.S. Department of Agriculture – Wildlife Services staff help administer the program in 49 counties.
How to donate
For hunters, the process for donating a deer hasn't changed. There is no charge to the hunter except for transporting the deer.
There only a few simple steps:
Field dress the deer and register it at a Wisconsin DNR registration station prior to donating the deer.
Call First! Contact one of the participating processors before dropping the deer off to verify the processor has space to accept your deer.
Deer legally harvested outside the CWD management zone are registered with a silver metal tag. These deer can be dropped off at a participating processor by Jan. 10, 2011.
Deer harvested in the CWD management zone are registered with a red metal tag. Red-tagged deer can only be donated to a processor participating in the Target Hunger program. Donated red-tagged deer are tested for CWD and only deer that test negative will go out to pantries.
Donate the entire deer to receive the processing for free. (Head and/or antlers may be removed for mounting.)
When dropping a deer off at a processor, sign the simple log sheet indicating your desire to donate the deer and the donated deer will be processed and the venison will be distributed to charitable organizations to help feed Wisconsin's needy.
FOR MORE INFORMATION CONTACT: Laurie Fike – (608) 267-7974