Mule Deer Losses in Wyoming Gas Field Deemed "Unacceptable" by Sportsmen
Recent report documents population losses of 60 percent in 10 years; no specific action planned by federal government to reverse trend.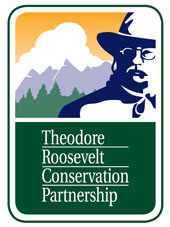 WASHINGTON –-(Ammoland.com)- Following the release of a monitoring report documenting steep declines in mule deer numbers on federal public lands in Wyoming's Upper Green River Basin, the Theodore Roosevelt Conservation Partnership is renewing calls for urgent action to conserve important seasonal habitat and arrest the dramatic decline of the prized game species.
Winter home to once-legendary populations of mule deer, the Pinedale Anticline in southwestern Wyoming also hosts one of the nation's largest producing natural gas fields. The report, prepared by Western Ecosystems Technology Inc., documents a 60-percent decline in mule deer since 2000, when energy development on the anticline began in earnest.
Thresholds previously established by the Bureau of Land Management were exceeded in the first year of implementation of a revised Record of Decision, which drastically increased the number of wells allowed and permitted more drilling within typically restricted mule deer crucial winter range.
Yet at a recent meeting held in Pinedale to discuss the report, the BLM resisted making explicit commitments to address the mule deer declines, instead promising to further consider action and respond to public concerns later.
"Sportsmen frankly are outraged that these mule deer losses are not seen by the federal government as 'severe' and warranting specific reparative actions," said Steve Belinda, TRCP director of energy programs and a former BLM biologist. "This lackadaisical response is, in a word, unacceptable, and it continues a string of broken promises by the BLM that were meant to assure responsible management of these public resources."

"This portion of the Sublette mule deer herd is one of the most studied, documented populations of mule deer in the country, yet the BLM continues to insist that we don't know enough to change course on actions that affect them," said Dr. Rollin Sparrowe, a former U.S. Fish and Wildlife Service biologist and TRCP board member who lives near the project site. "By labeling its misguided approach 'adaptive management,' the BLM is avoiding doing what it must to sustain these animals and fulfill its multiple-use mandate for all resources, not just extraction of energy.
"Less than two years ago, biologists documented losses of 30 percent and changes in mule deer distribution patterns as a result of drilling operations in Pinedale," continued Sparrowe, past leader of the Pinedale Anticline Working Group Wildlife Task Force. "Thousands of additional wells will be drilled in the anticline over the next decade. What further losses should we expect if corrective action is not taken at this critical moment?"
Read the report from Western Ecosystems Technology Inc.
Mule Deer Monitoring 2010 Annual Report
The TRCP supports responsible energy development balanced with natural resource management to assure sustainable fish and wildlife populations for this and future generations of Americans. Learn more about the TRCP's energy work.
About:
Inspired by the legacy of Theodore Roosevelt, the TRCP is a coalition of organizations and grassroots partners working together to preserve the traditions of hunting and fishing. Visit: www.trcp.org