2011 Arizona Elk & Antelope Hunting Seasons Set
Game and Fish now accepting applications.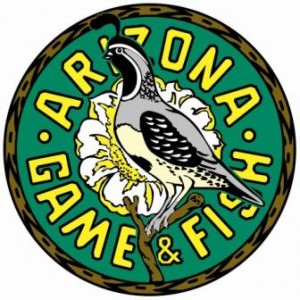 PHOENIX, AZ – -(Ammoland.com)- PHOENIX — The Arizona Game and Fish Department today posted the 2011 Pronghorn Antelope and Elk Hunt Draw Information booklet at www.azgfd.gov/draw.
Hunters with visions of a bugling elk in their sights or a broadside buck antelope in range can now start applying for a hunt permit-tag issued through the drawing process.
All applications must be submitted either by U.S. mail to P.O. Box 74020, Phoenix, AZ 85087-1052, or hand-delivered to any Game and Fish office by Tuesday, Feb. 8, 2011 by 7 p.m. (MST) – postmarks do not count. There is no online application process.
There are Game and Fish offices in Pinetop, Flagstaff, Kingman, Yuma, Tucson, Mesa and Phoenix. For contact information and directions, visit www.azgfd.gov/offices.
A 2011 hunting license is required to apply in the draw and hunters are reminded licenses purchased through the draw will not be mailed out until after the drawing process is completed. Hunters are encouraged to purchase a license before applying if planning any spring hunts. Licenses are available from the Game and Fish website and offices, and more than 300 license dealers statewide.
Applying early has benefits thanks to the "correction period." If your application has an error and is received before 5 p.m. Jan. 20, 2011, you will receive up to three phone calls from Game and Fish in a 24-hour period to help get the application corrected. After that date, mistakes can cause your application to be rejected.
Arizona Game and Fish Department officials anticipate printed versions of the regulations and applications should be available at all Game and Fish offices and license dealers across the state by mid-January 2011.
To learn more about the big game draw lottery process, bonus points, and available leftover spring hunting permits, visit www.azgfd.gov/draw.
Go hunting now
Hunters looking to get into the field for some exercise after the holidays can take advantage of the many hunt permit-tags remaining for spring turkey, javelina and bear. These tags may be purchased at any department office or by mail on a first-come, first-served basis. Many of the archery-only javelina tags make a great companion to an archery-only deer tag for the new year. For a complete listing of available spring hunt permit-tags, visit www.azgfd.gov/draw and select "List of Leftover Tags for Spring 2011 Javelina, Turkey, and Bear Hunts."
Mark your calendar
The next drawing process after the elk/antelope draw is for fall deer, turkey, javelina, bighorn sheep, buffalo, bear and pheasant. Game and Fish anticipates accepting applications starting in mid-May, with the deadline to apply typically the second Tuesday of June 2011, pending commission approval at its April meeting in Phoenix.
2011 Arizona Pronghorn and Elk Booklet
The Arizona Game and Fish Department does not receive any of the state's general funds to operate. Wildlife conservation and management of the state's game animals, which also benefits many non-game species, is made possible through the direct sale of hunting and fishing licenses, big game tags, and matching funds from the Sport Fish and Wildlife Restoration Act, a federal excise tax that sportsmen pay on certain related equipment.