Amtrak Prepares For Guns In Checked Bags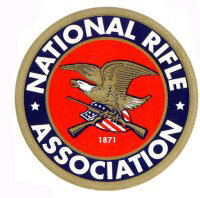 Charlotte, NC –-(Ammoland.com)- Railroad passengers on Amtrak should soon be able to once again transport firearms in checked baggage.
The change is slated to begin on Dec. 15, the effective date of the amendment by Sen. Roger Wicker, R-Miss., that forced Amtrak to accommodate gun owners. The new service will only be available between stations where checked baggage service is currently available.
As when transporting guns on a commercial airline flight, gun owners should pack firearms unloaded and in a locked, hard-sided container. Ammunition should be stored in a manufacturer's box or in "fiber, wood, or metal boxes … or in other packaging specifically designed to carry small amounts of ammunition."
Unlike airlines, Amtrak also requires handgun cases to be stored inside a suitcase or other checked bag.
Also unique to Amtrak is a requirement (forced by a last-minute change to the amendment) that travelers notify Amtrak of their intention to transport firearms, at least 24 hours before departure. Notification must be by phone (not online), and firearms must still be declared upon check-in.
No matter how seemingly modest the change, and despite Amtrak's unique restrictions, it's still too much for anti-gun activists. In a story on ABCNews.com, Brady Center attorney Daniel Vice claimed, "the baggage car's not secure like a cargo hold of an airplane." Amtrak spokesman Steve Kulm rebutted the hysterical claim, noting that the rail service modified 142 baggage cars "to provide a secure, safe location for the firearms."
With airport security and airline baggage fees becoming more burdensome by the week, rail travel may become more appealing to shooters and hunters. The NRA will watch the new program closely to see if any new problems arise. In the meantime, travelers with questions should call Amtrak at 1-800-USA-RAIL or visit www.amtrak.com.
About:
Established in 1871, the National Rifle Association is America's oldest civil rights and sportsmen's group. Four million members strong, NRA continues its mission to uphold Second Amendment rights and to advocate enforcement of existing laws against violent offenders to reduce crime. The Association remains the nation's leader in firearm education and training for law-abiding gun owners, law enforcement and the military. Visit: www.nra.org