Animal Rights Crazies Cause Washington D.C. Council to Pass Law to Protect Private Residents
ACLU says not so fast, Animal Rights Groups have a right to protest to, even if it is outside your home, scarring your kids.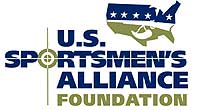 Washington D.C. –-(Ammoland.com)- Mask wearing animal rights activists should think twice before targeting private residences in the nation's capital. A recently passed law by the D.C. City Council offers new protections for those on the receiving end of such protests.
On November 23, the Council passed the "Residential Tranquility Act of 2010." The bill, sponsored by Councilwoman Mary Cheh, was developed due to constituent complaints involving the group called Defending Animal Rights Today and Tomorrow or DARTT.
The group organizes protests outside private residences. These often involve the wearing of masks and shouting slogans, like "you should die" throughout the night.
According to Councilwoman Cheh, "They scared some people so much that they feel like prisoners in their own homes."
The legislation gives police the ability to arrest protesters under a set of limited conditions.
Those include:
protesting outside a private residence between 10 p.m. and 7 a.m.;
wearing masks during the demonstration;
Failure to notify the police at least two hours in advance of the demonstration.
DARTT is a D.C. based branch of a larger organization called Stop Huntingdon Animal Cruelty. That group was formed in 1996. It focuses on protesting a European company, Huntingdon Life Sciences, which provides animals for scientific research.
About:
The U.S. Sportsmen's Alliance is a national association of sportsmen and sportsmen's organizations that protects the rights of hunters, anglers and trappers in the courts, legislatures, at the ballot, in Congress and through public education programs. Visit www.ussportsmen.org.