Anti-Hunters Quietly Running for Anchorage Fish & Game Advisory Committee Elections
Let's keep the anti-gun, anti-hunters off the board!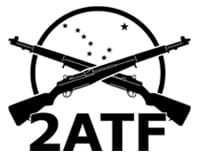 Anchorage, AK –-(Ammoland.com)- The Anchorage Fish & Game Advisory Committee will hold their elections for regular seats on January 4th at 7:00 pm at the Anchorage Baptist Temple Children's Ministry Gym, located at 6575 E Northern Lights Blvd.
The public that is interested in serving on the advisory committee is encouraged to prepare and provide an 81/2 x 11 bio for posting at the meeting for public review.
Also on the agenda will be an opportunity for public testimony. For more information contact Steve Flory at 727-3762.
This is our list of candidates below.
Just like at Matt Valley, the word is that the Anti's are trying to keep a low profile hoping we do not show up as in the past or hoping that we split our vote.
They are planning a large turnout but want to keep it off the net till the last possible minute. Their goal is to be in place in order to stop Predator management in region 4 in March.
I can not stress enough how much as been accomplished in the last year. We have finally removed the members who were attempting to keep the AAC from it 's mission. Now we need to insure progress in the next year. There will be 2 Alternates appointed by the committee per regulation, these posts are a spring board to the full seats so if you have anyone who is interested please forward the information to Steve Flory 727-3762.
Please vote for the following pro hunting, pro gun candidates:
Mark Campbell
Joel Doner
Bruce Morgan
Kevin Sparrowgrove
Zach Stubs
Grant Klotz
About:
The mission of The Anchorage Second Amendment Task Force is to provide Alaskans with the knowledge of the meaning and true purpose of the second amendment to the U.S. Constitution, with which they may conduct themselves as responsible citizens of our republic. Visit: www.anchorage2atf.com